Scott and Leslie love each other. I don't mean that casually, they have this love that brightens up anywhere they are together. They got married in Kitty Hawk, NC along the beaches of the Outer Banks. The day of their wedding the forecast in OBX was not pretty, and the meteorologist was right. It didn't just rain, it poured. Flooded streets, driving everyone inside during their vacations. This didn't stop Scott and Leslie's wedding, it made it even more magical.
The skies cleared up, in time for their first look at Avalon Pier along Kitty Hawk beach. I met Scott in the pier by the arcade games, he was nervous. Being a former ARMY solider he likes to make sure he has a plan and can execute it. Well, when it comes to your wedding, it's a little different. I don't think he really knew what was going to happen when he saw Leslie for the first time. But, man am I happy he didn't, his reaction is first look perfection. Behind the camera I was beaming with smiles and misty eyes, I knew their first look would be meaningful, but this blew me out of the water (Check it out below). After their first look we ventured around the pier and along the Outer Banks beaches, umbrella in tow just in case!
When it came time for their ceremony the skies looked stormy but there was no rain and hardly anyone on the beach! The ceremony was officiated by Tony at I Do OBX, who made the day every personal to Scott and Leslie. Including their rival nature by announcing Leslie's team as their golf champions of the weekend. Every detail of their ceremony was very Scott and Leslie, and it showed in their emotions.
There's a little something extra that makes Scott and Leslie's love a little sweeter. Gavin, Scott's son. The wedding day wasn't just for Scott and Leslie to say I Do, they officially became a full family. Leslie and him have such a beautiful bond. You can tell he loves her so much, even so much so that we did a first look with him. If you thought the first, first look was a doozy, get tissues ready because this one had as all in tears. Gavin stood so proud as he waited for Leslie to tap his shoulder. A small tear sat in his eye, queue emotional Cathryn here. The look on his face when he saw Leslie for the first time is pure love and excitement.
With their close family and friends watching Scott and Leslie said I Do to forever. They danced their first dance surrounded by their loved ones.
Planning your Outer Banks Wedding? I'd love to create a magical wedding day in OBX with you! Check out my Outer Banks Wedding packages and let's chat!
VENORS
Dress: David's Bridal
Decor: I Do OBX Chairs
Officiant: I Do OBX
First look: Avalon Pier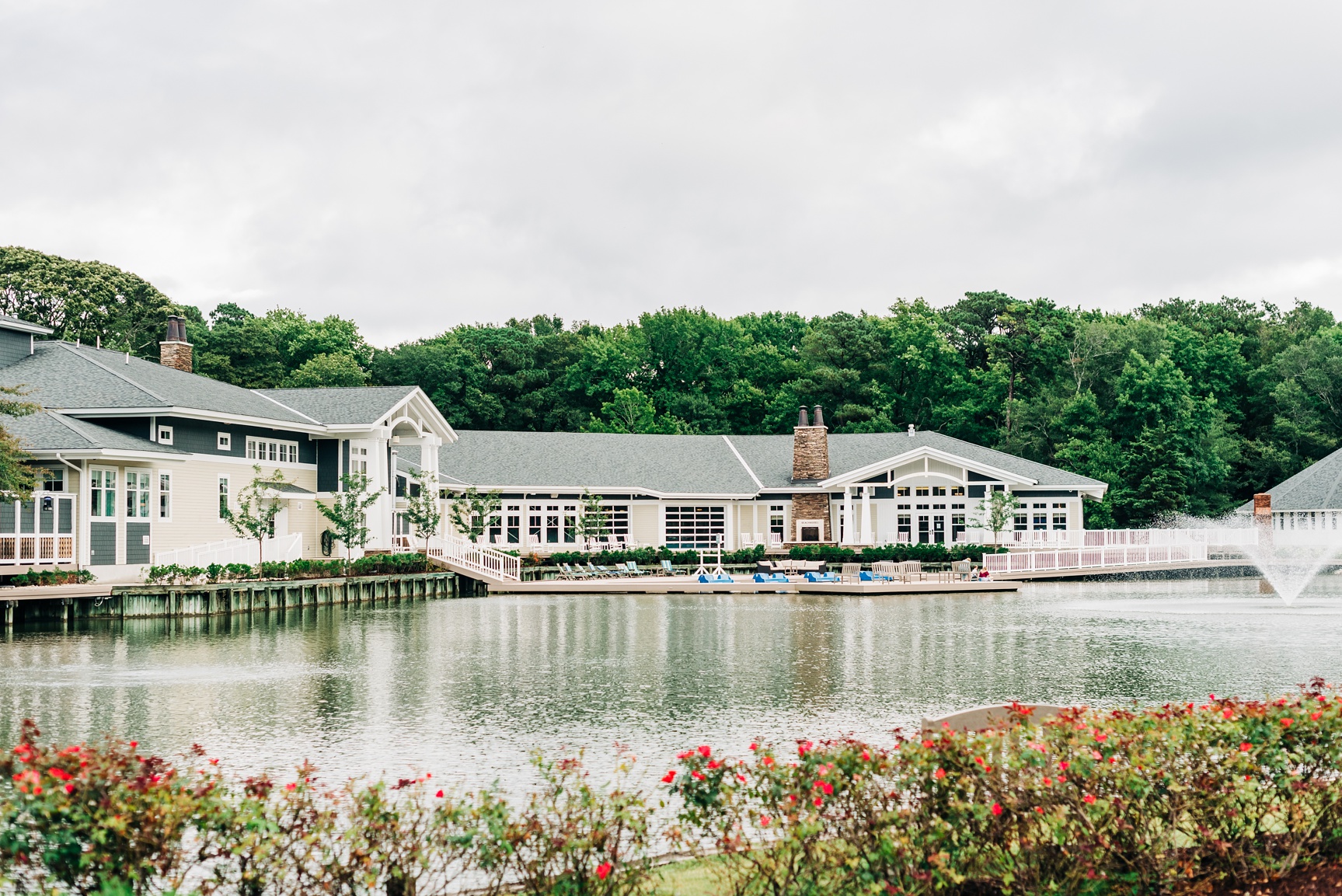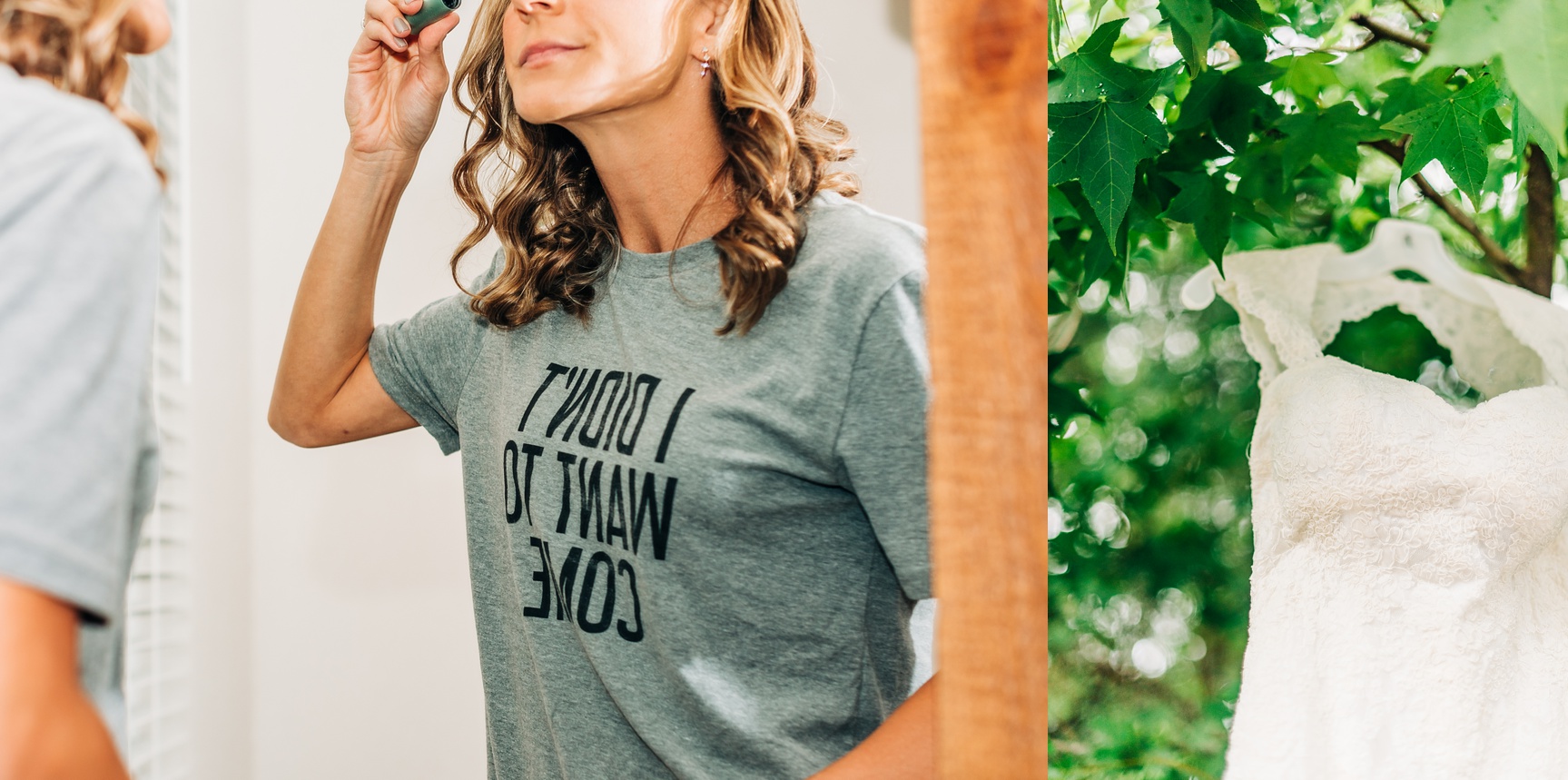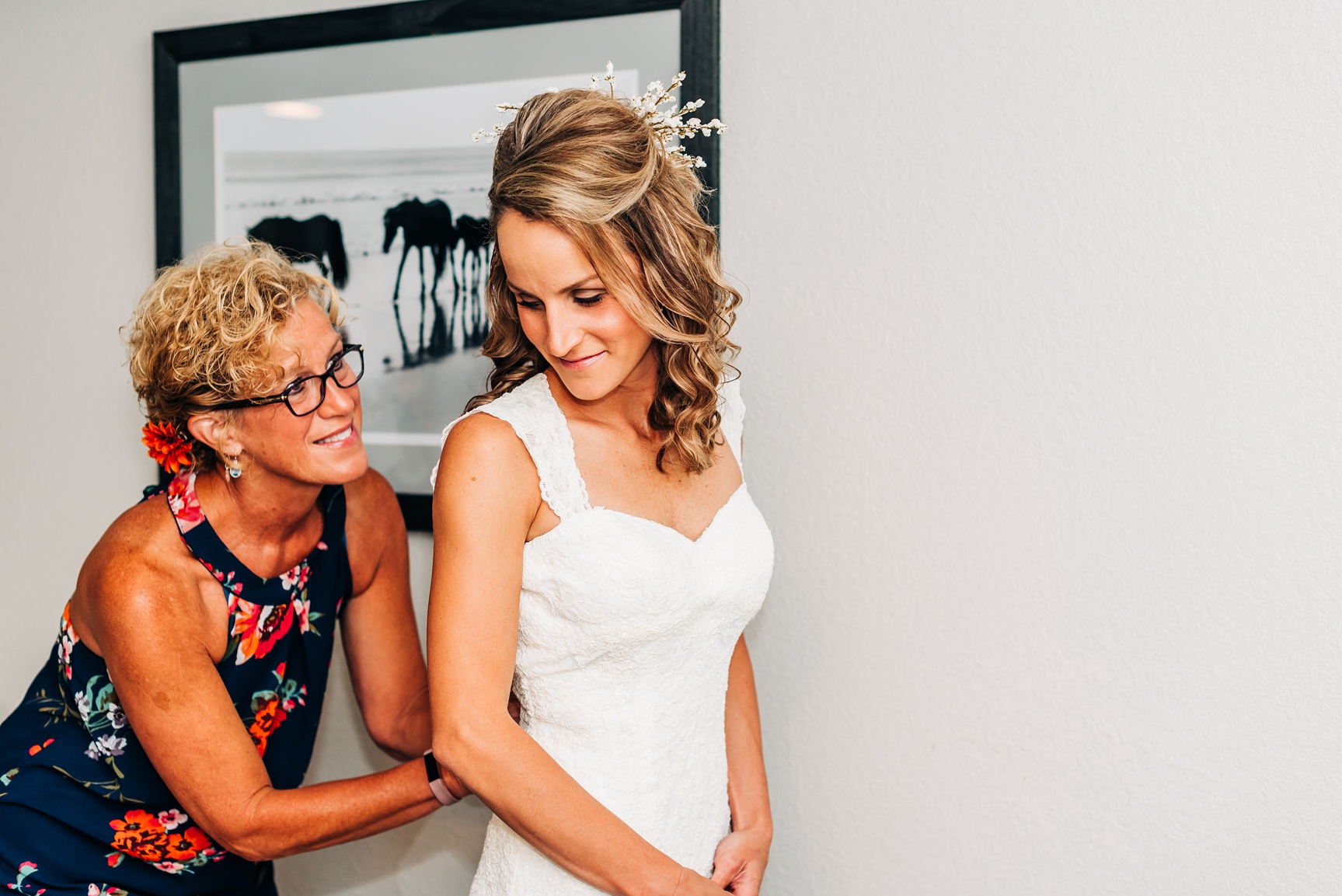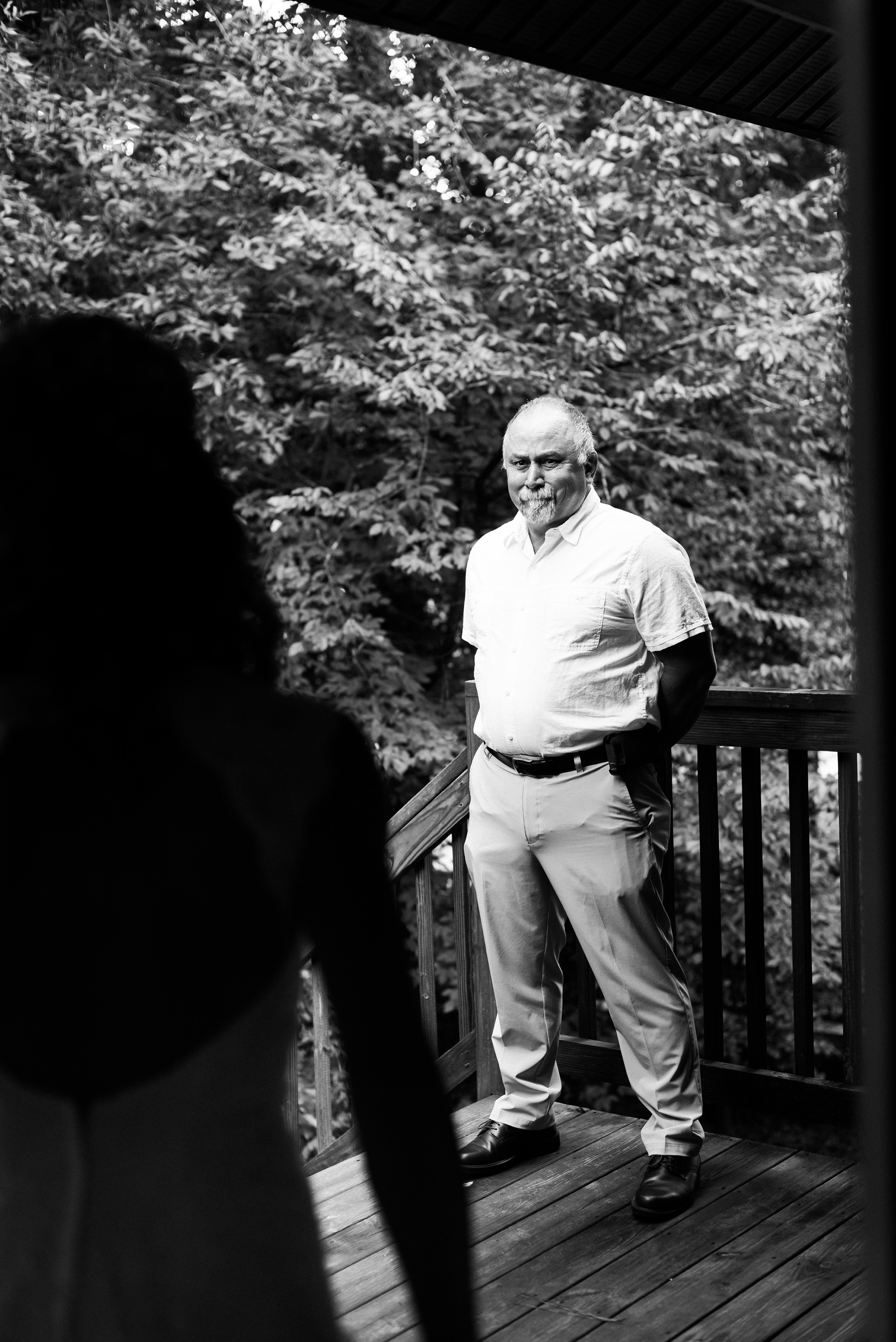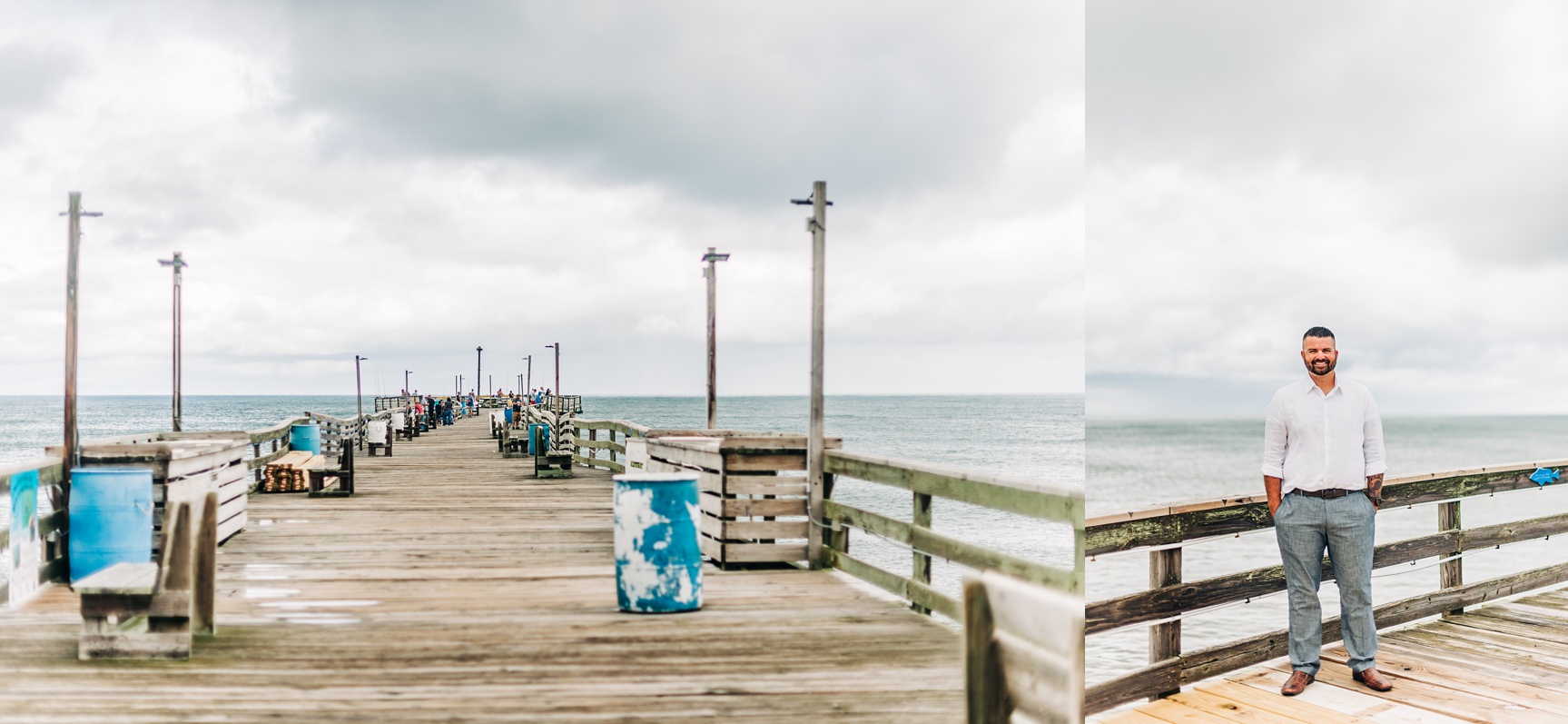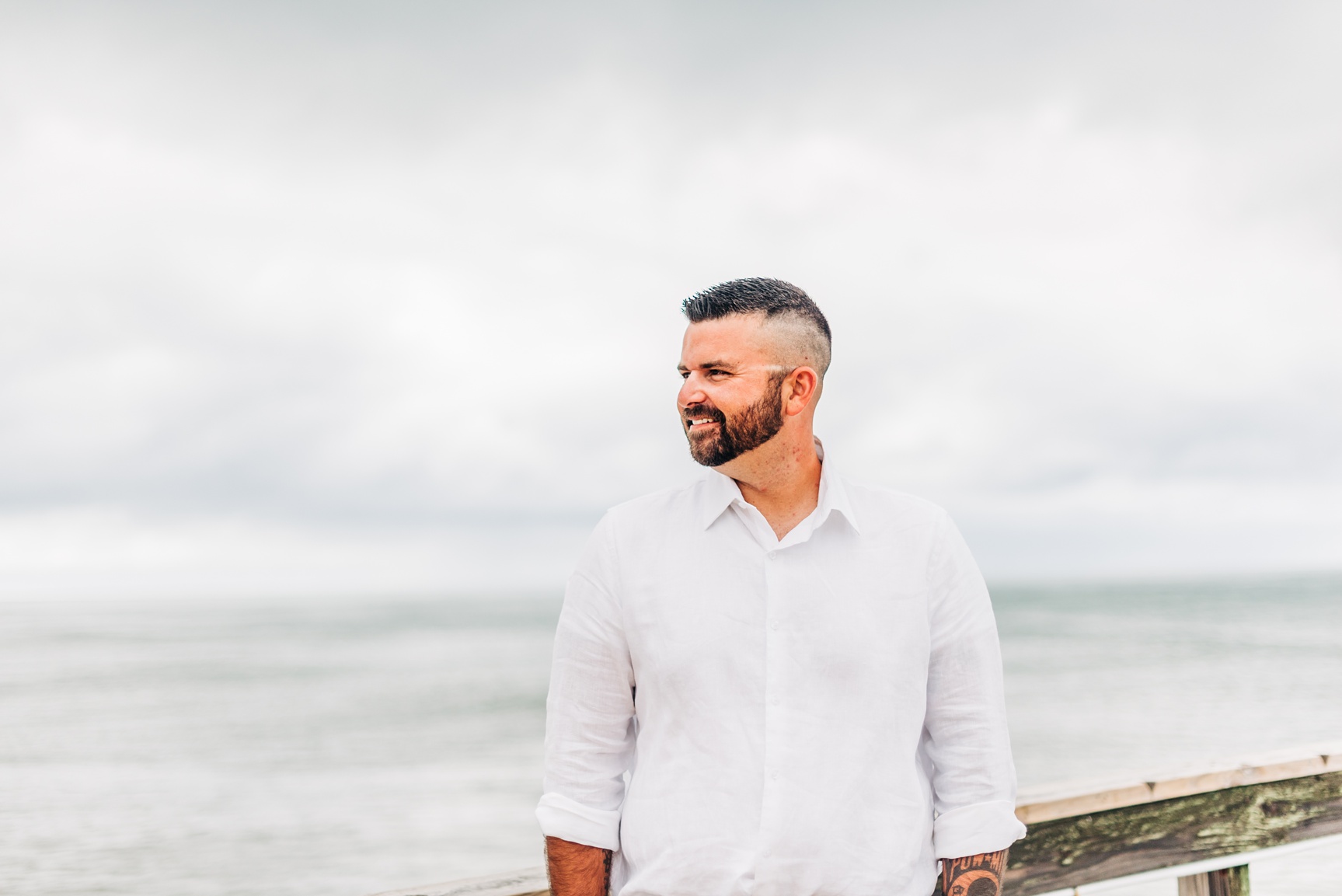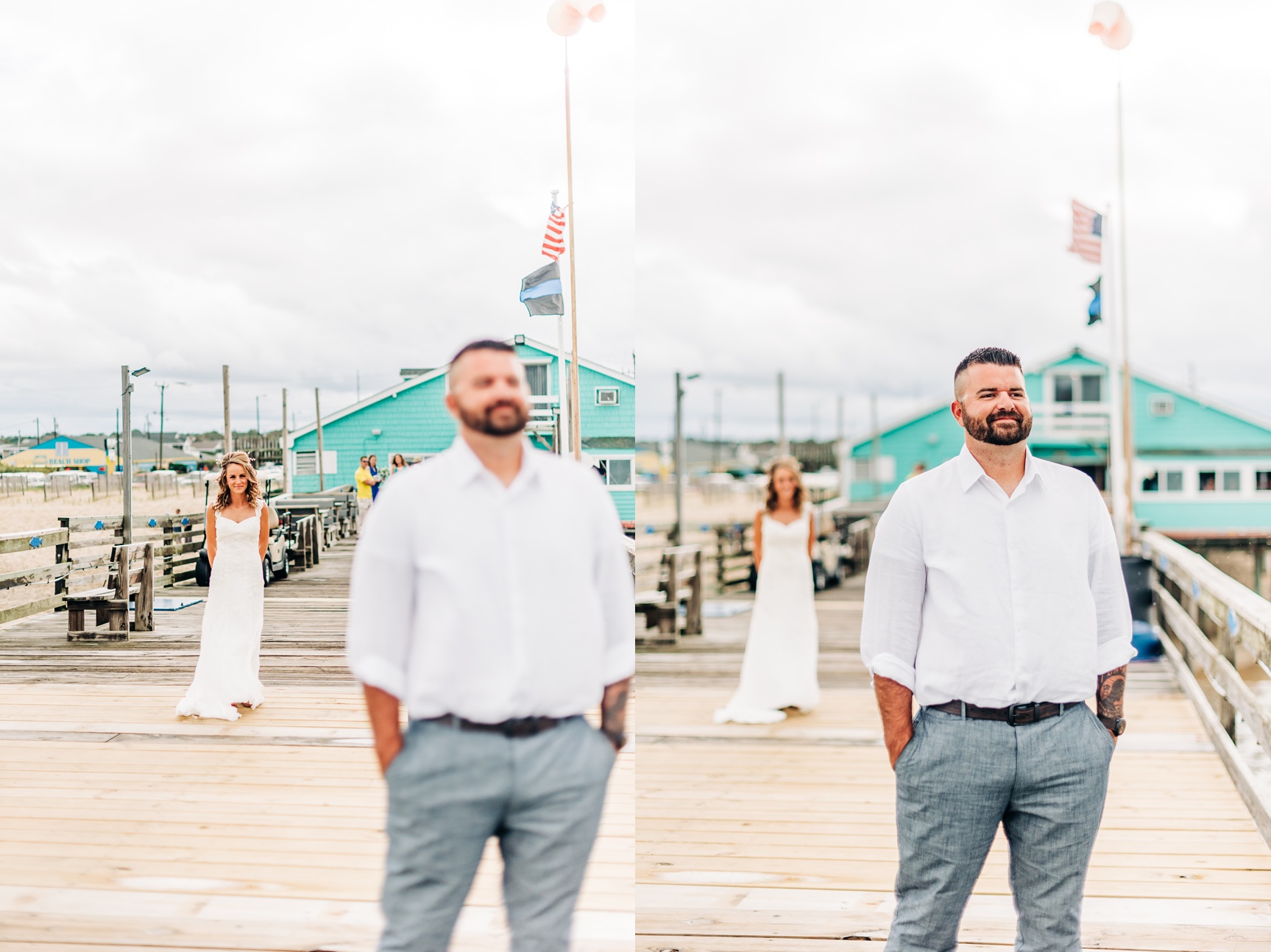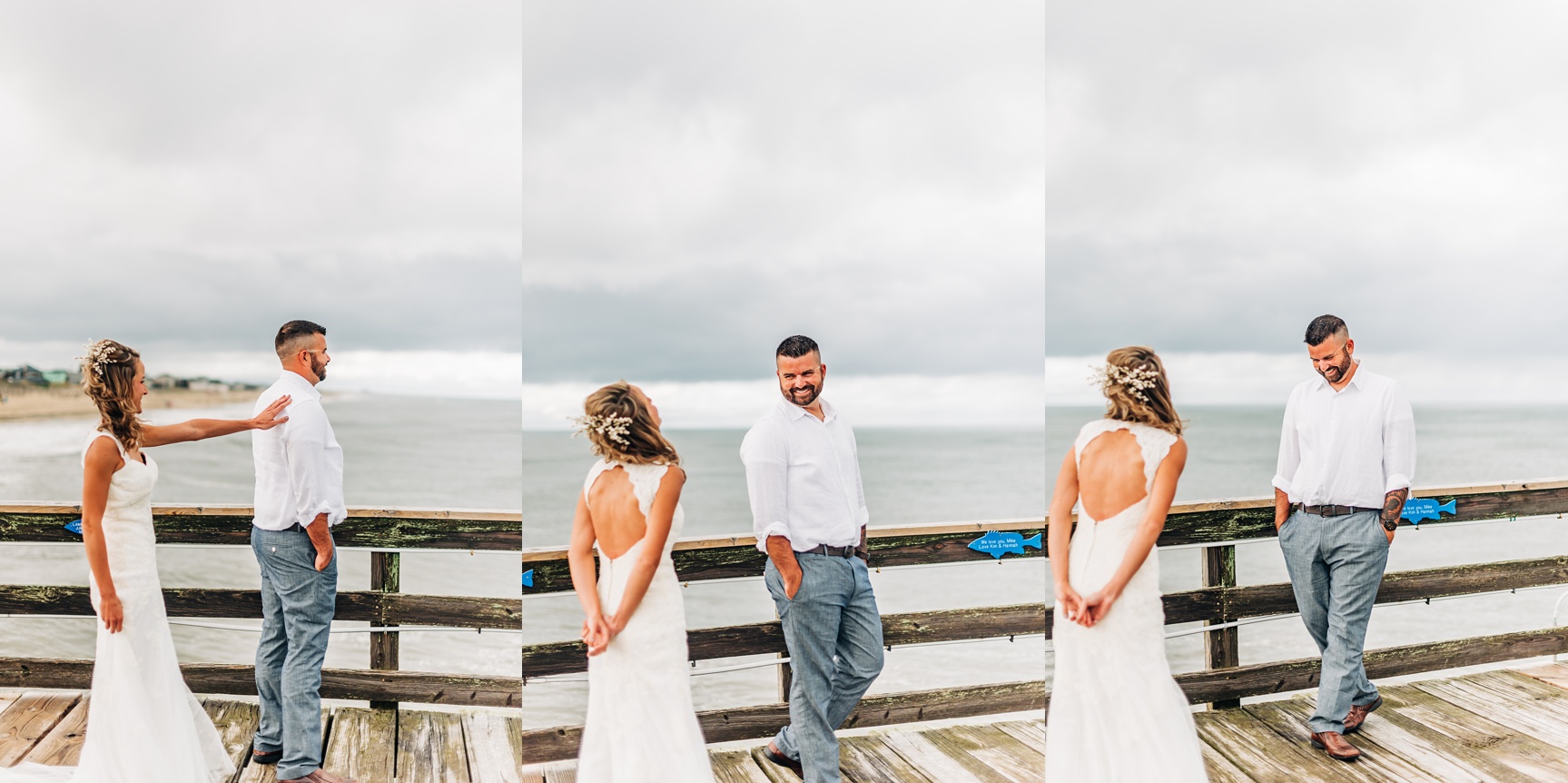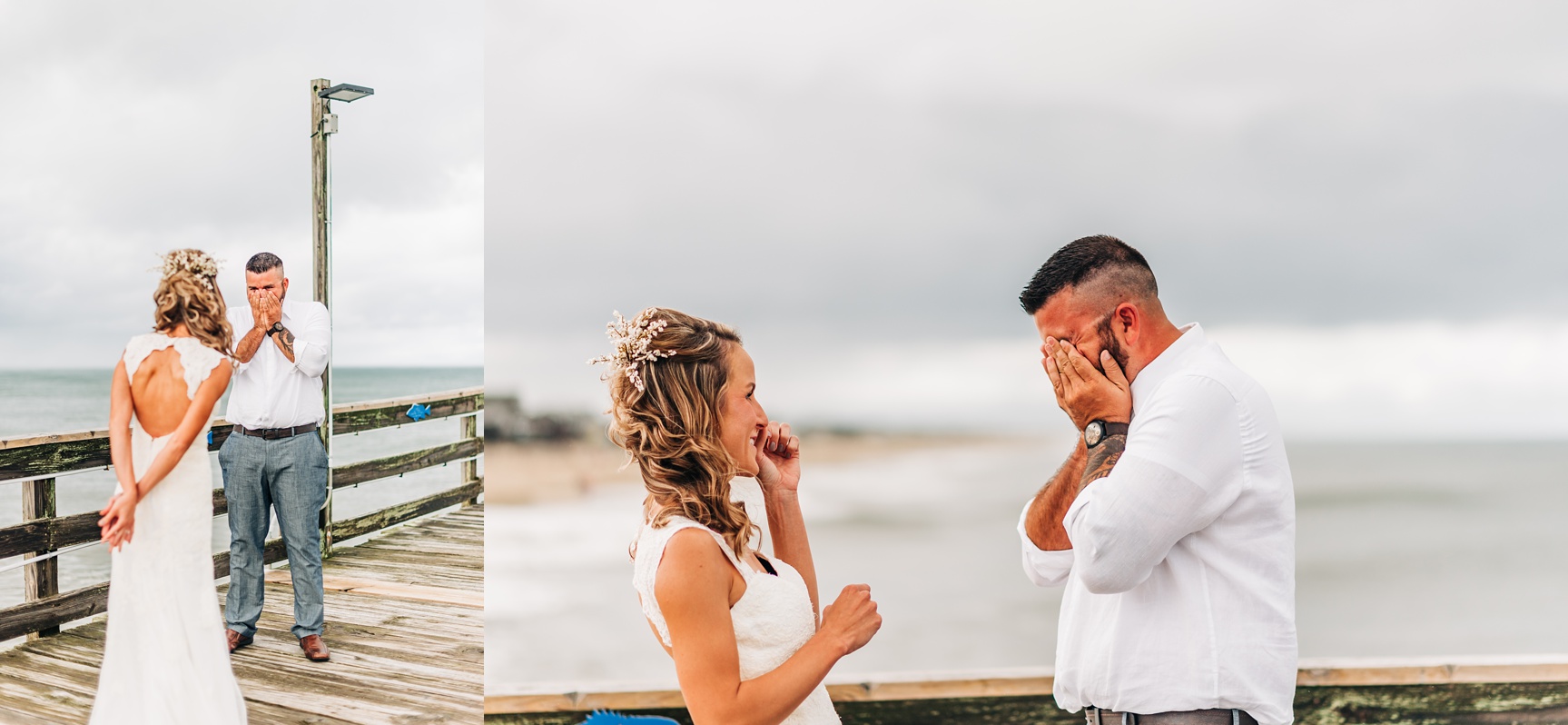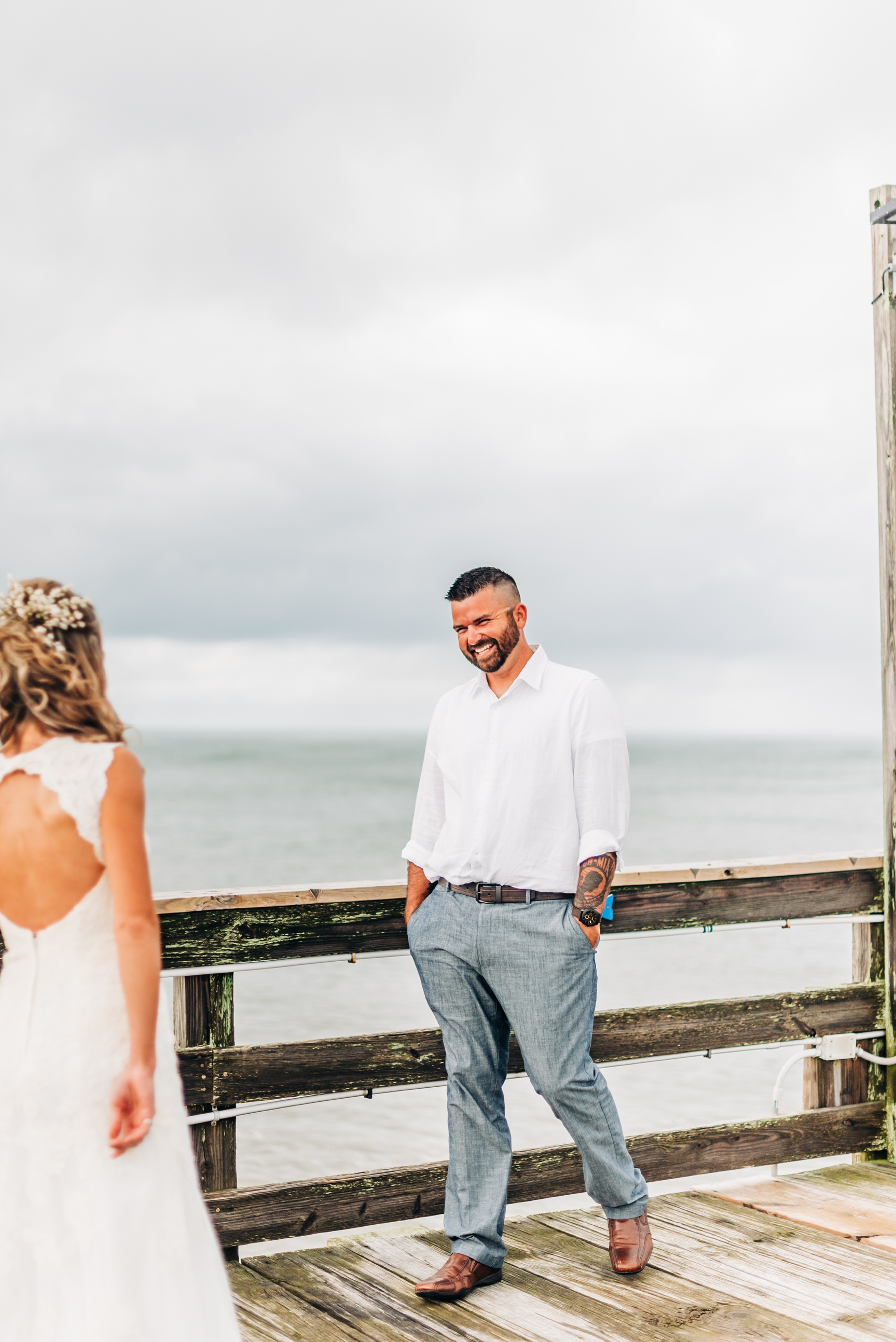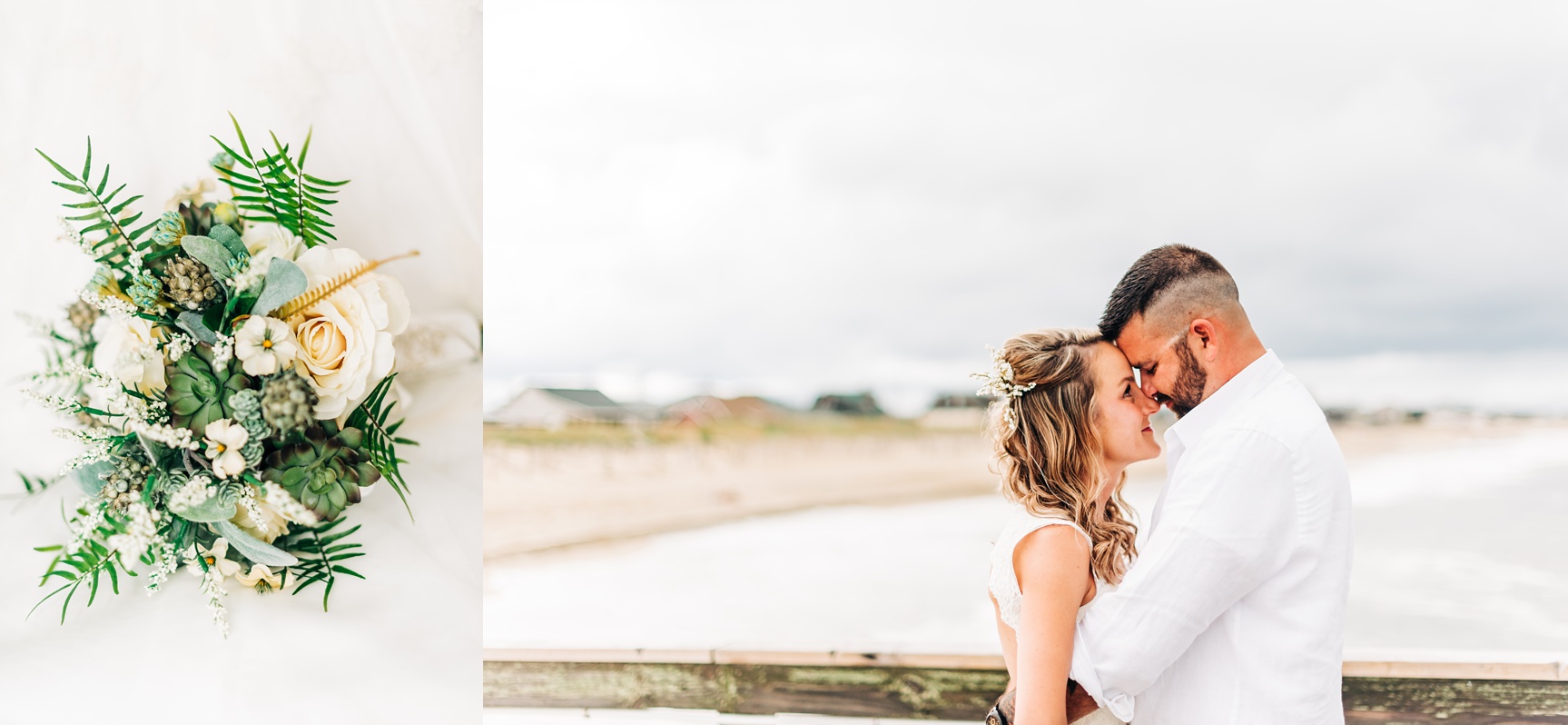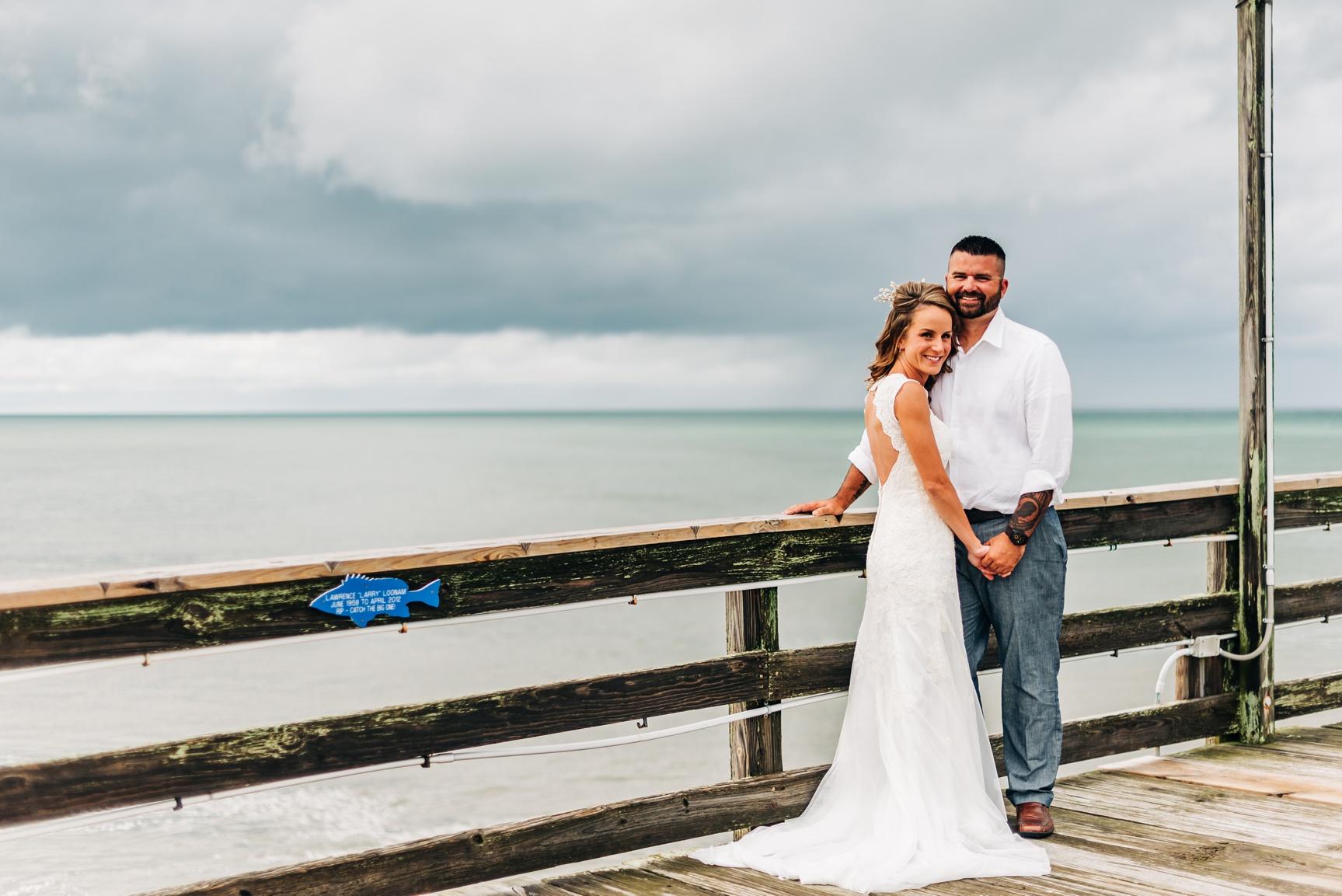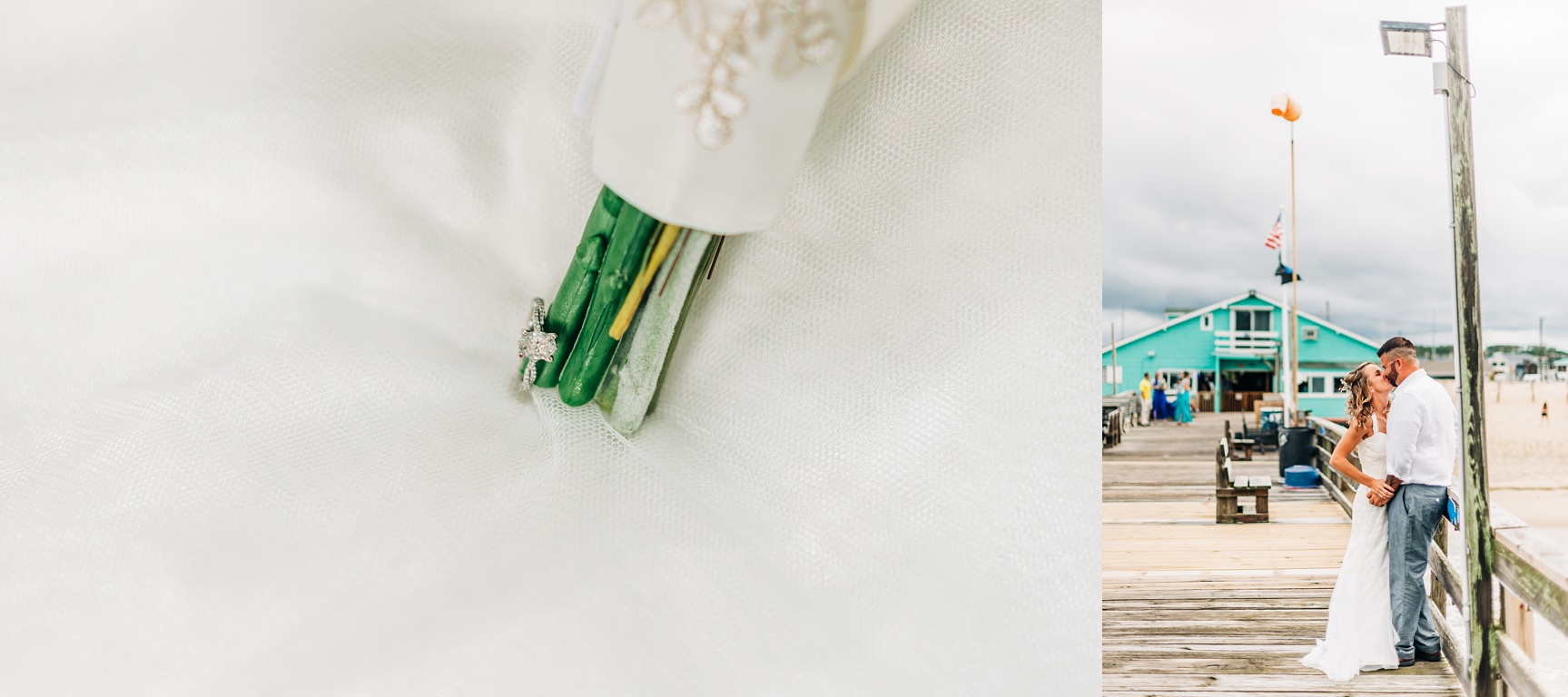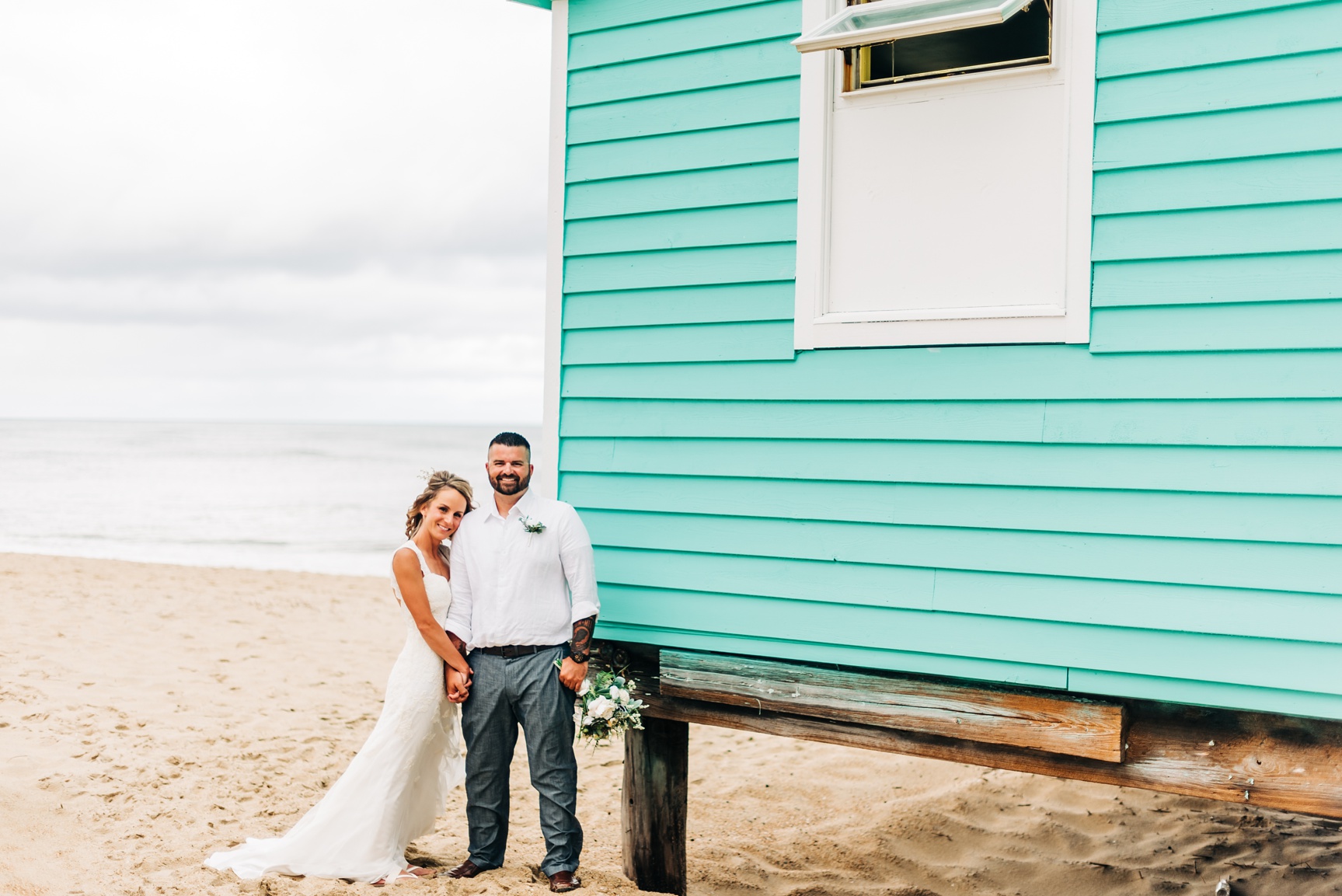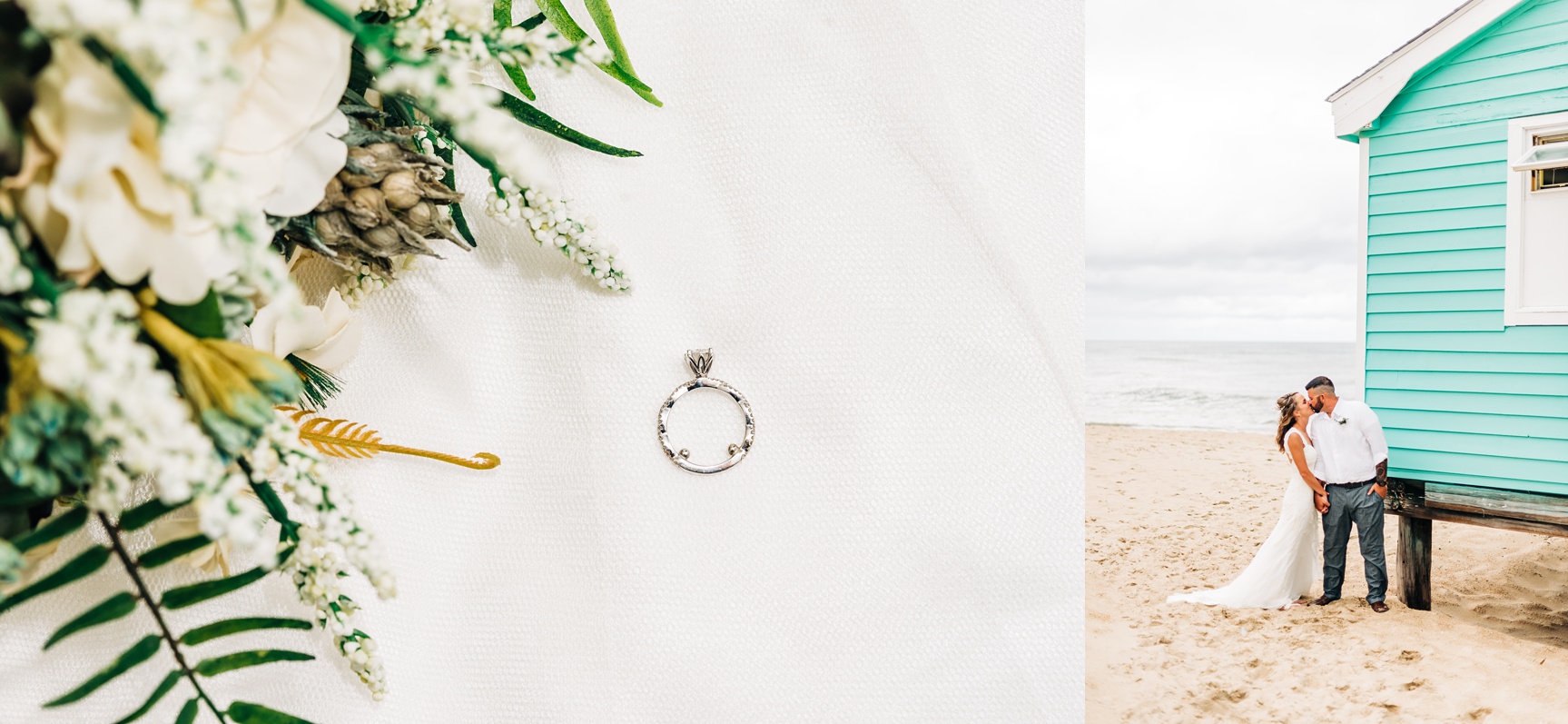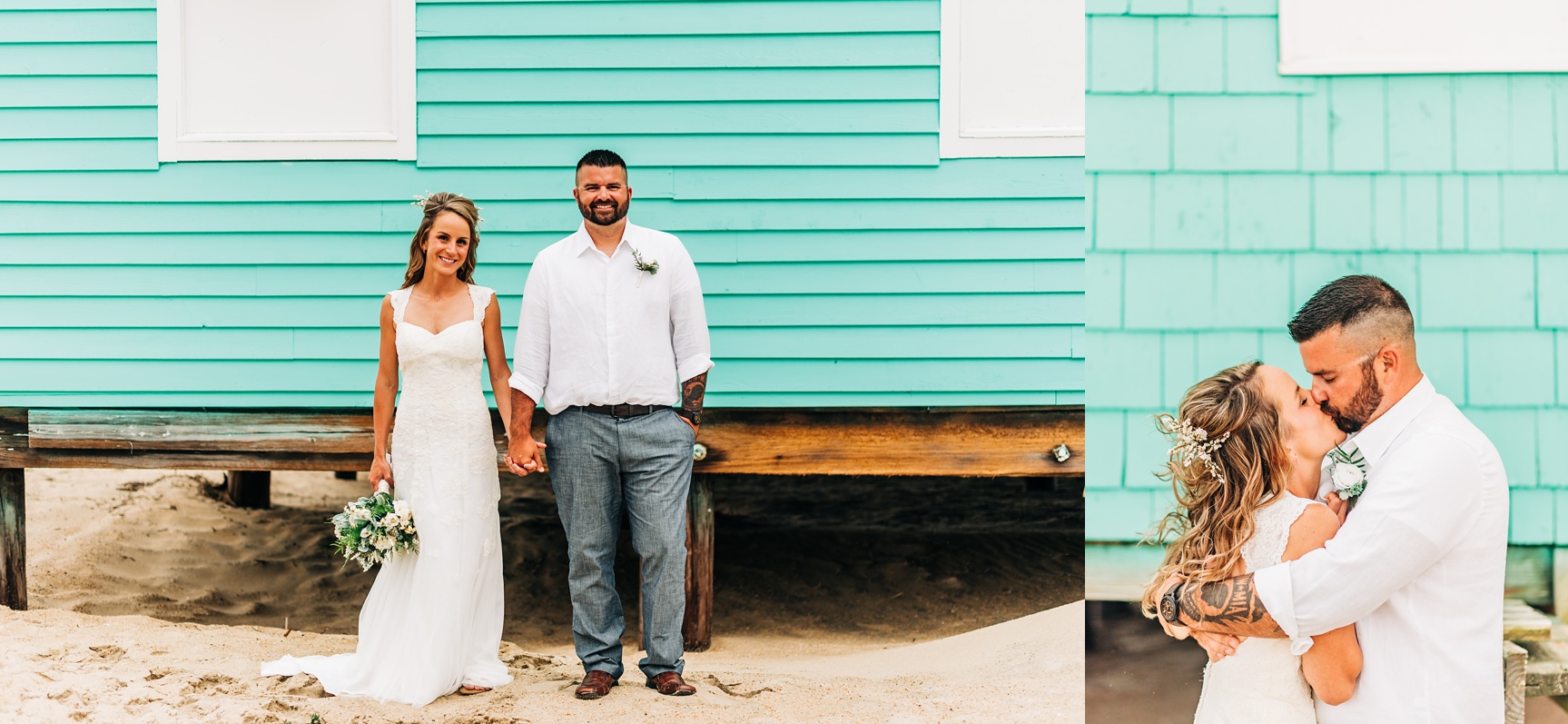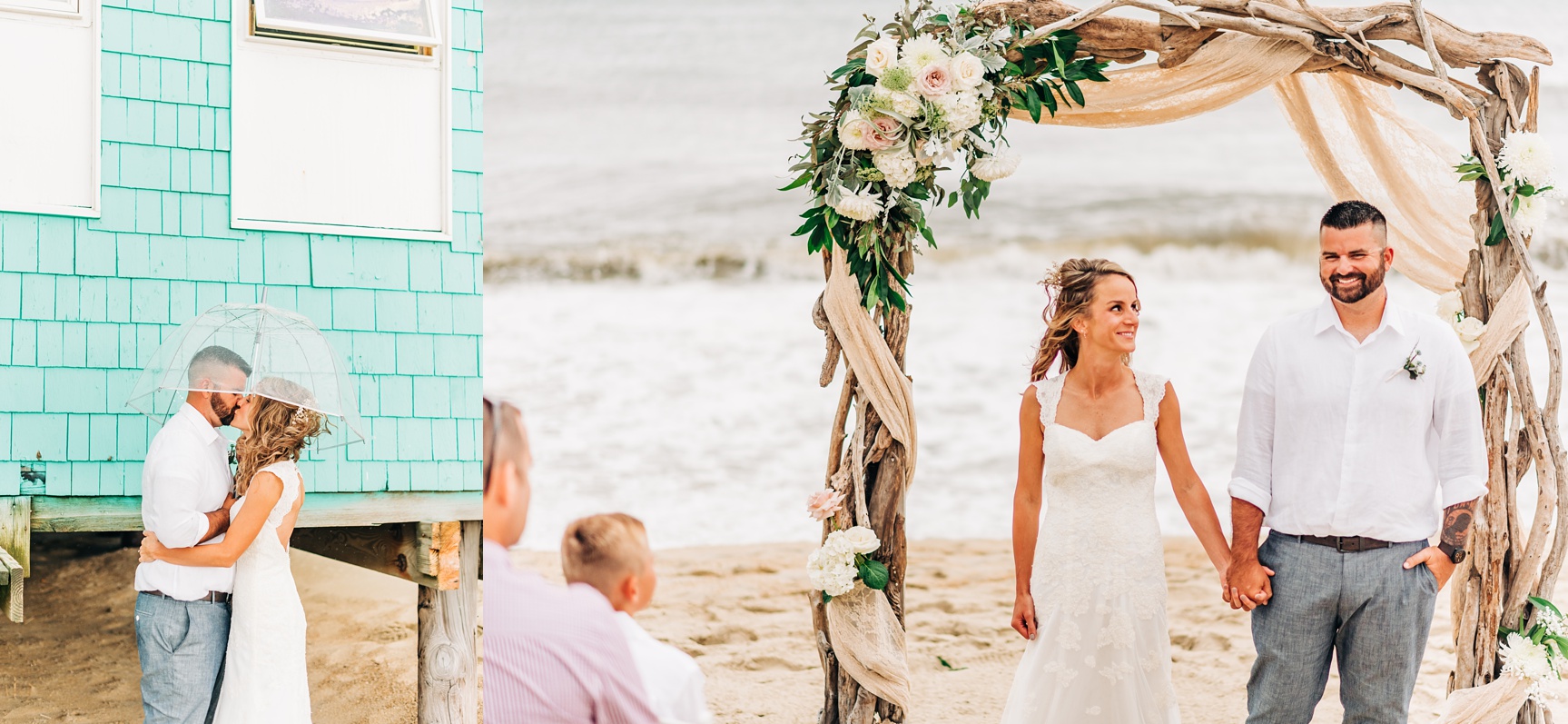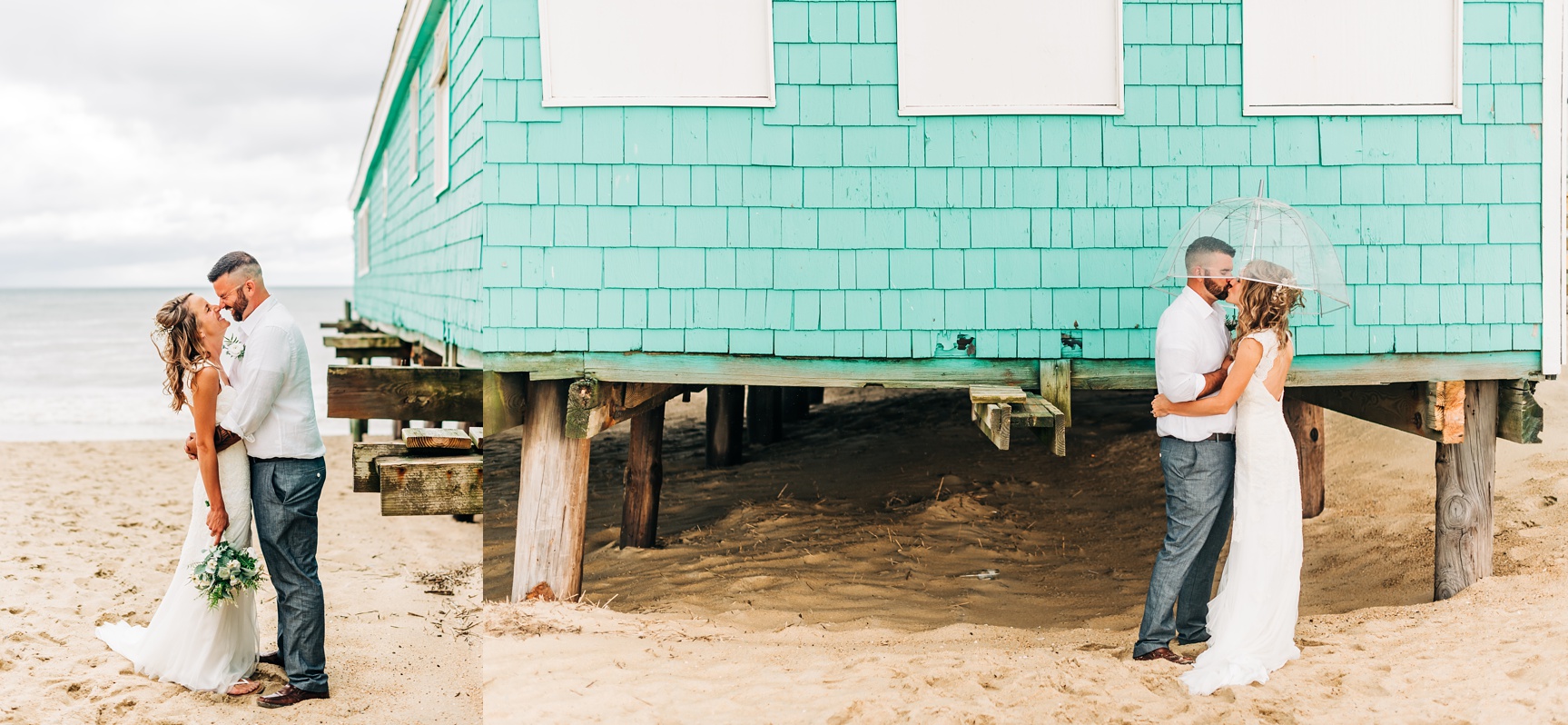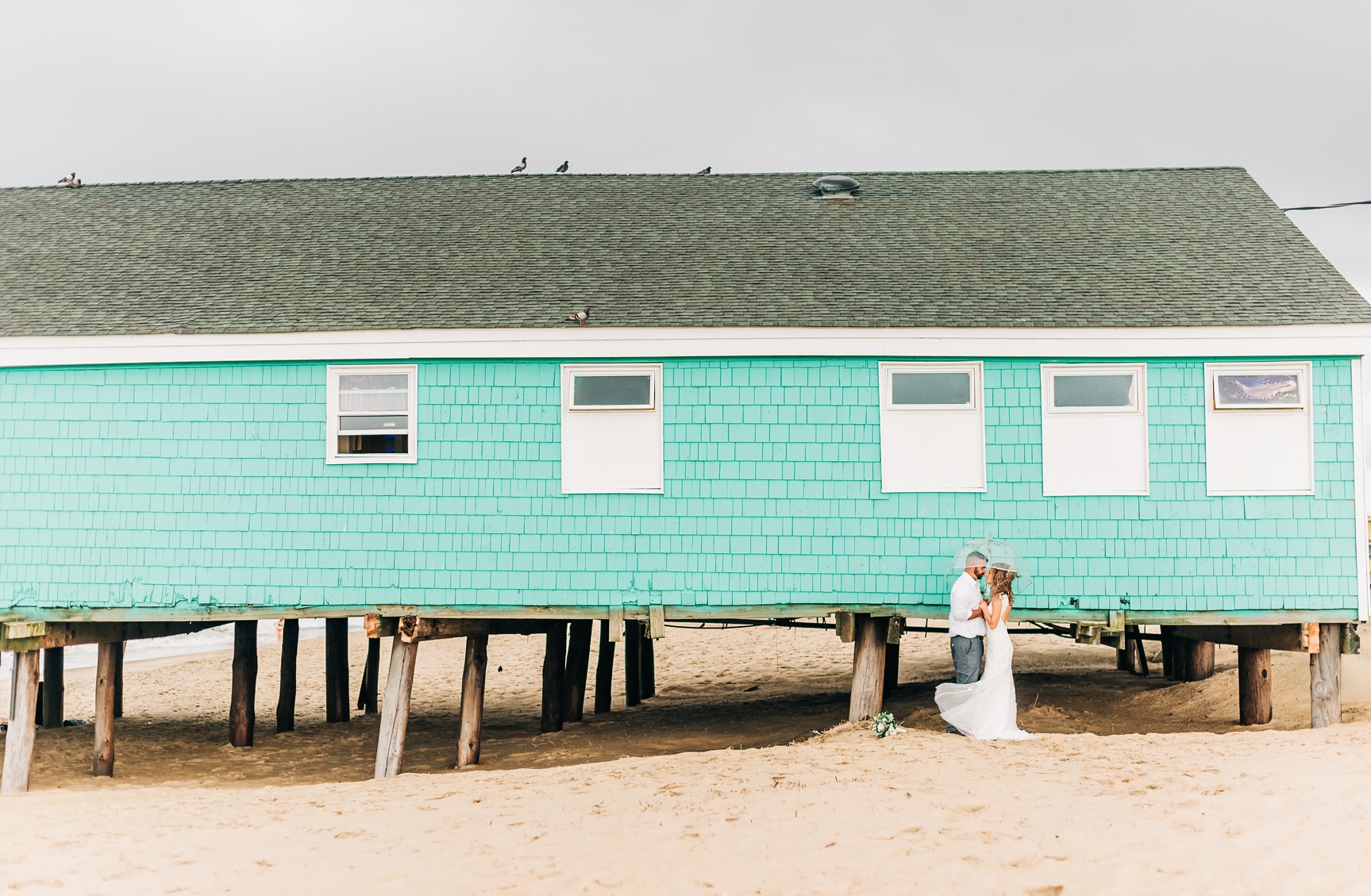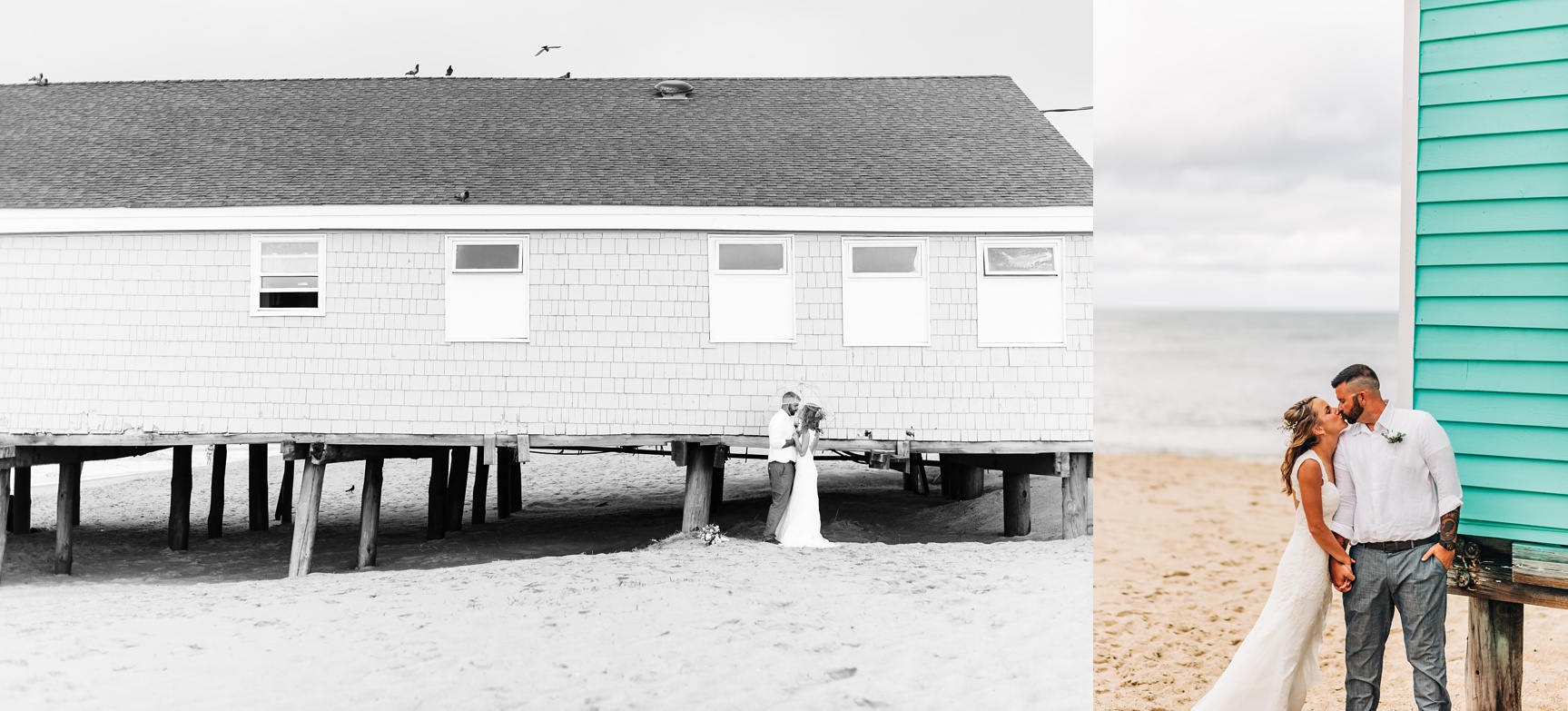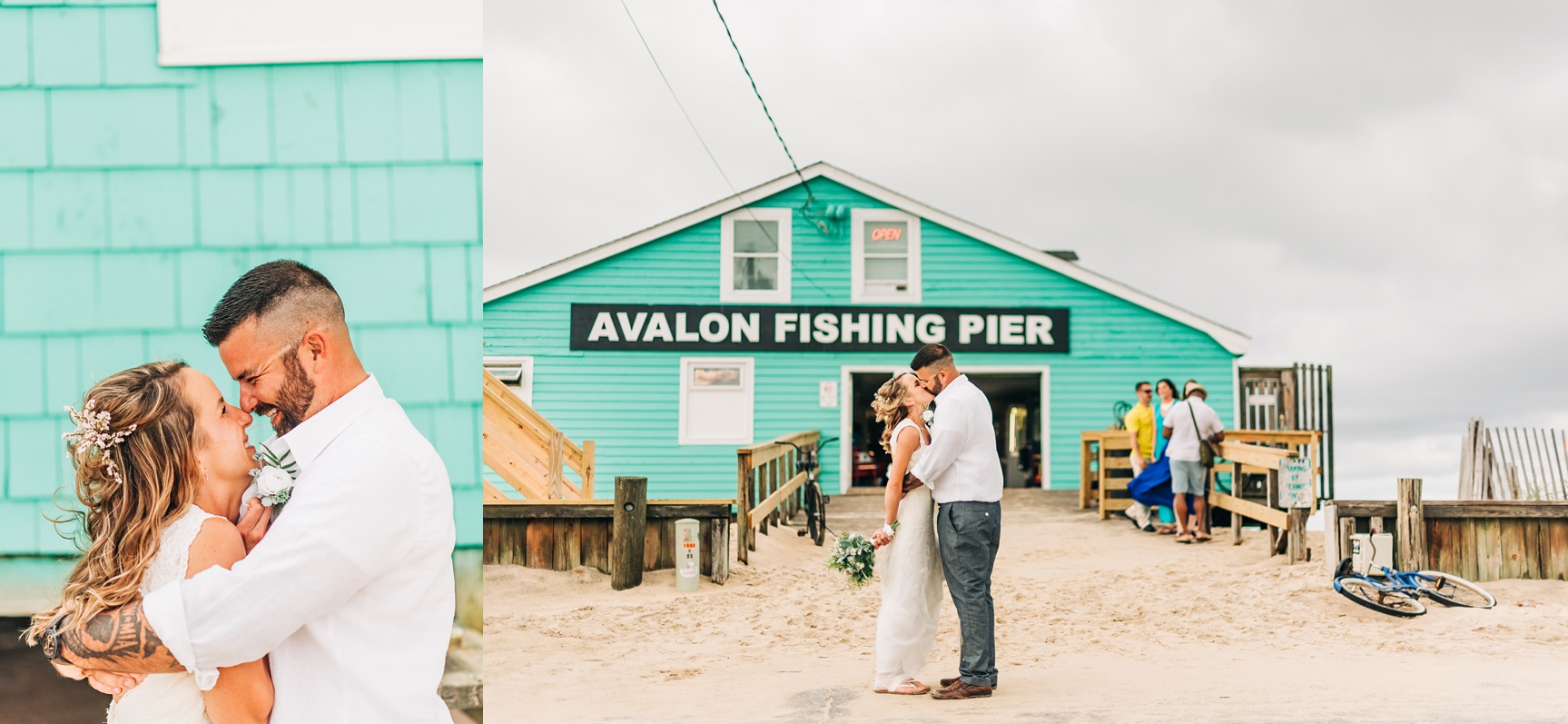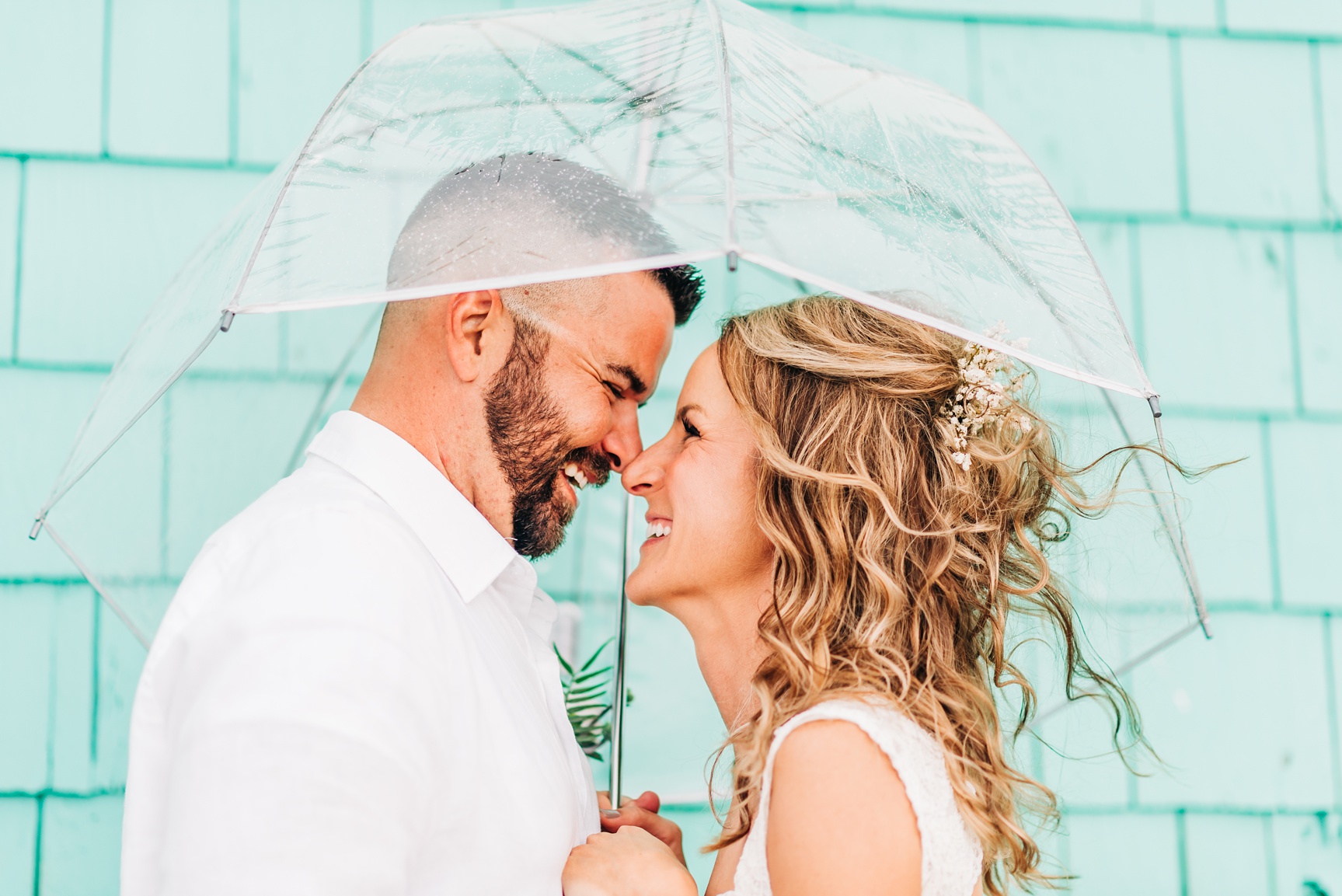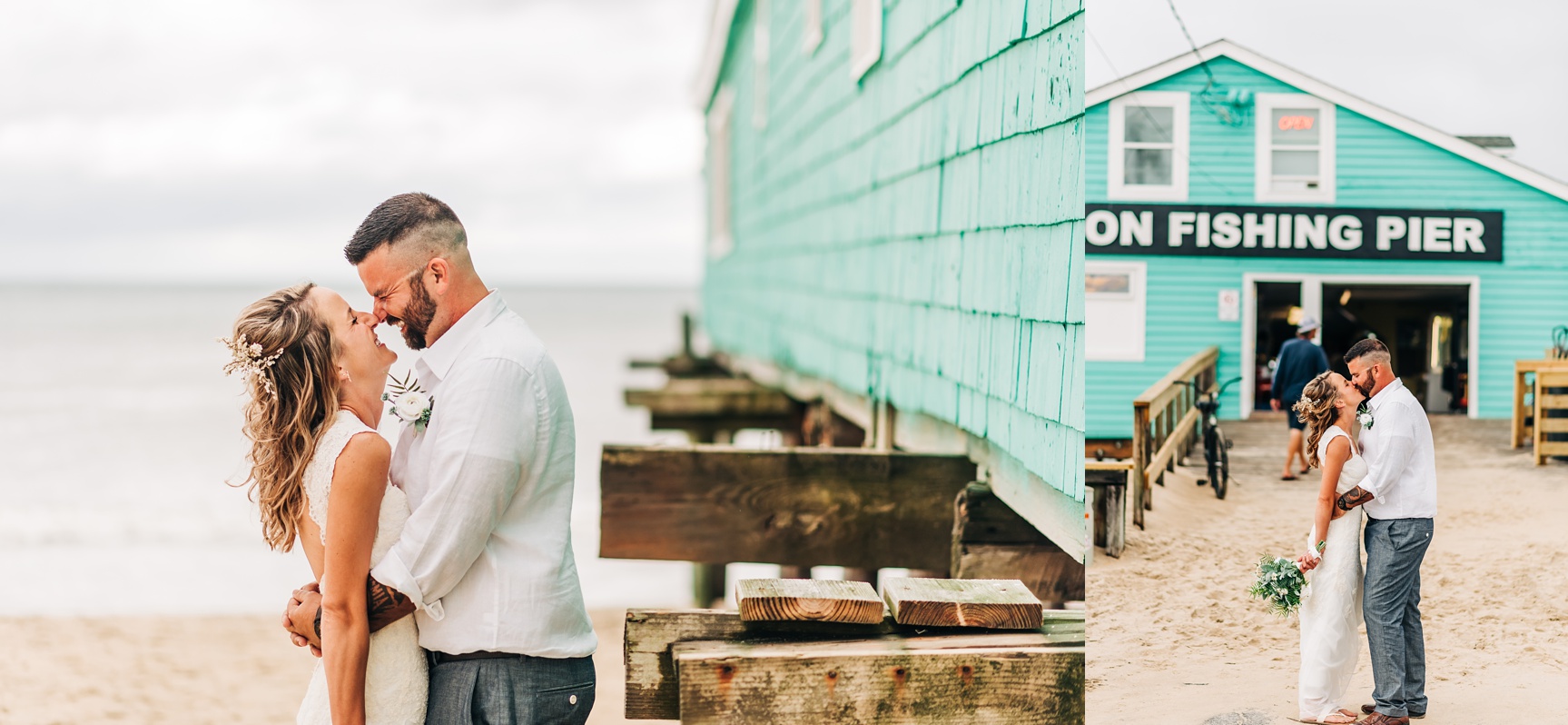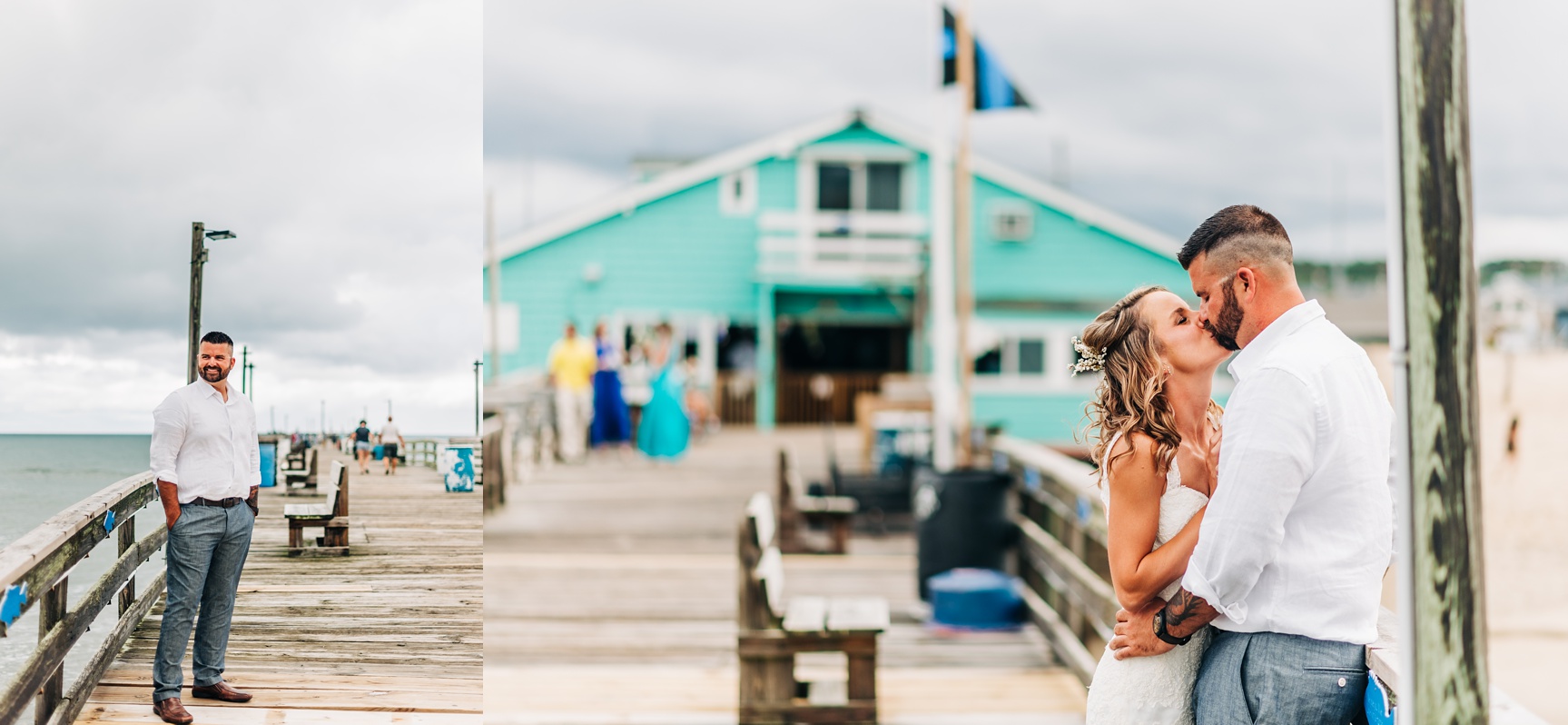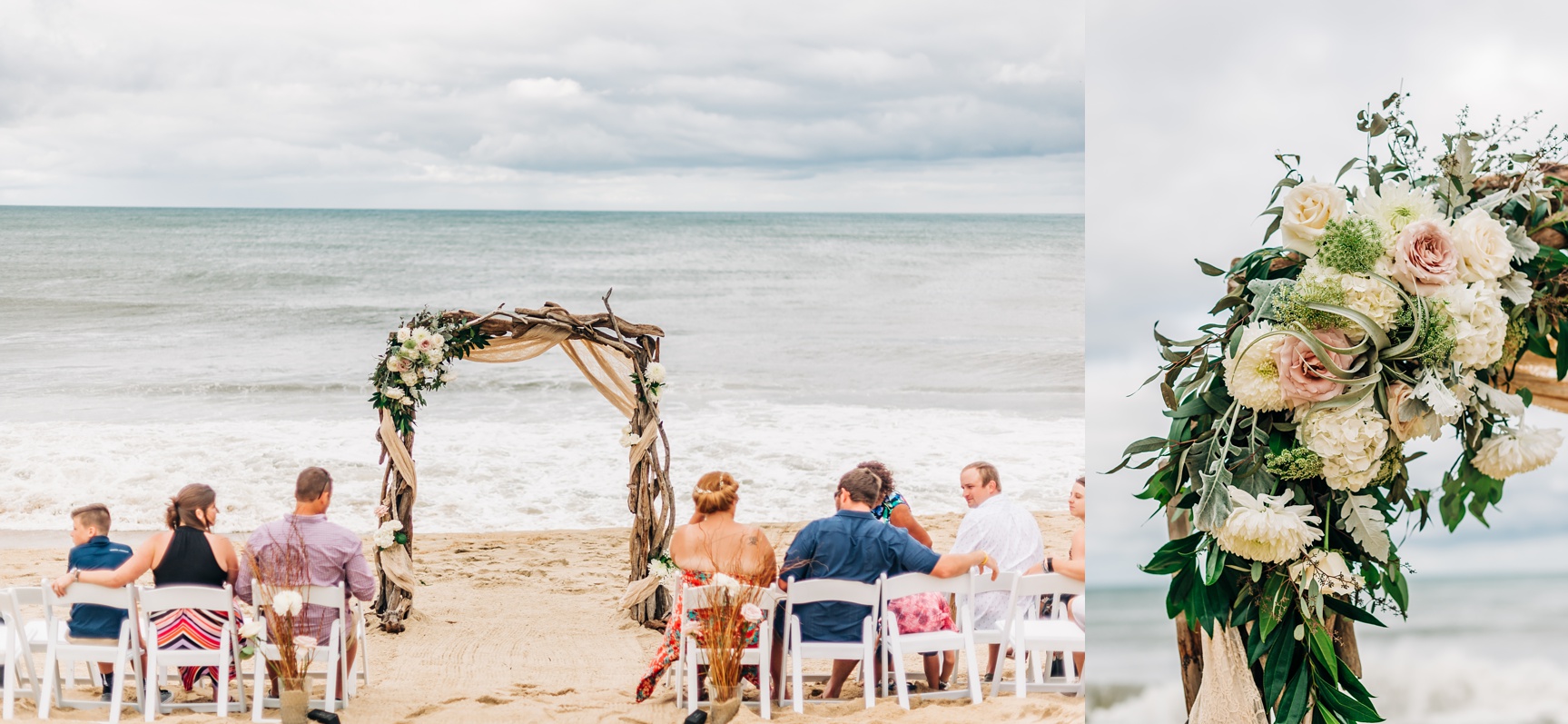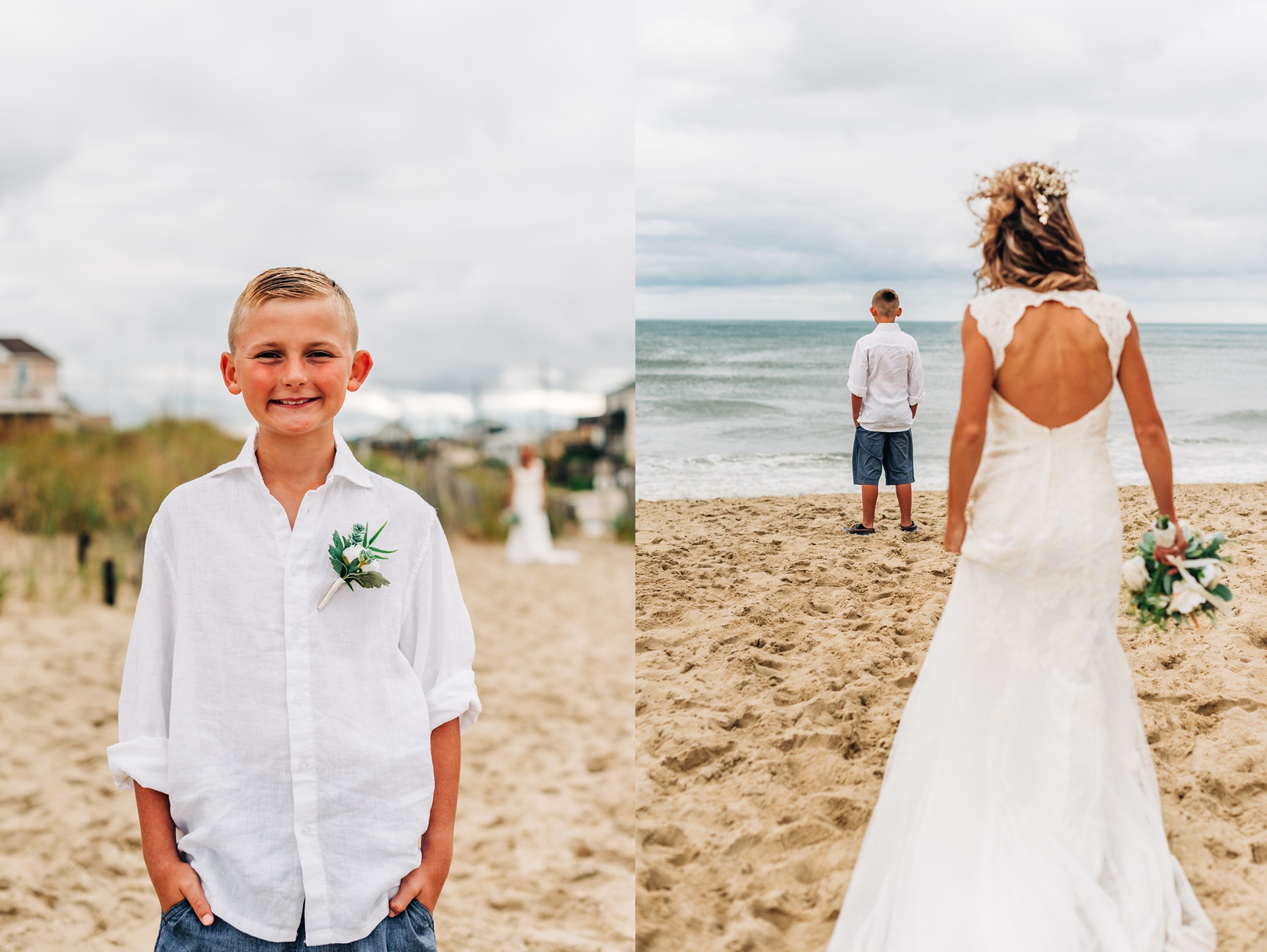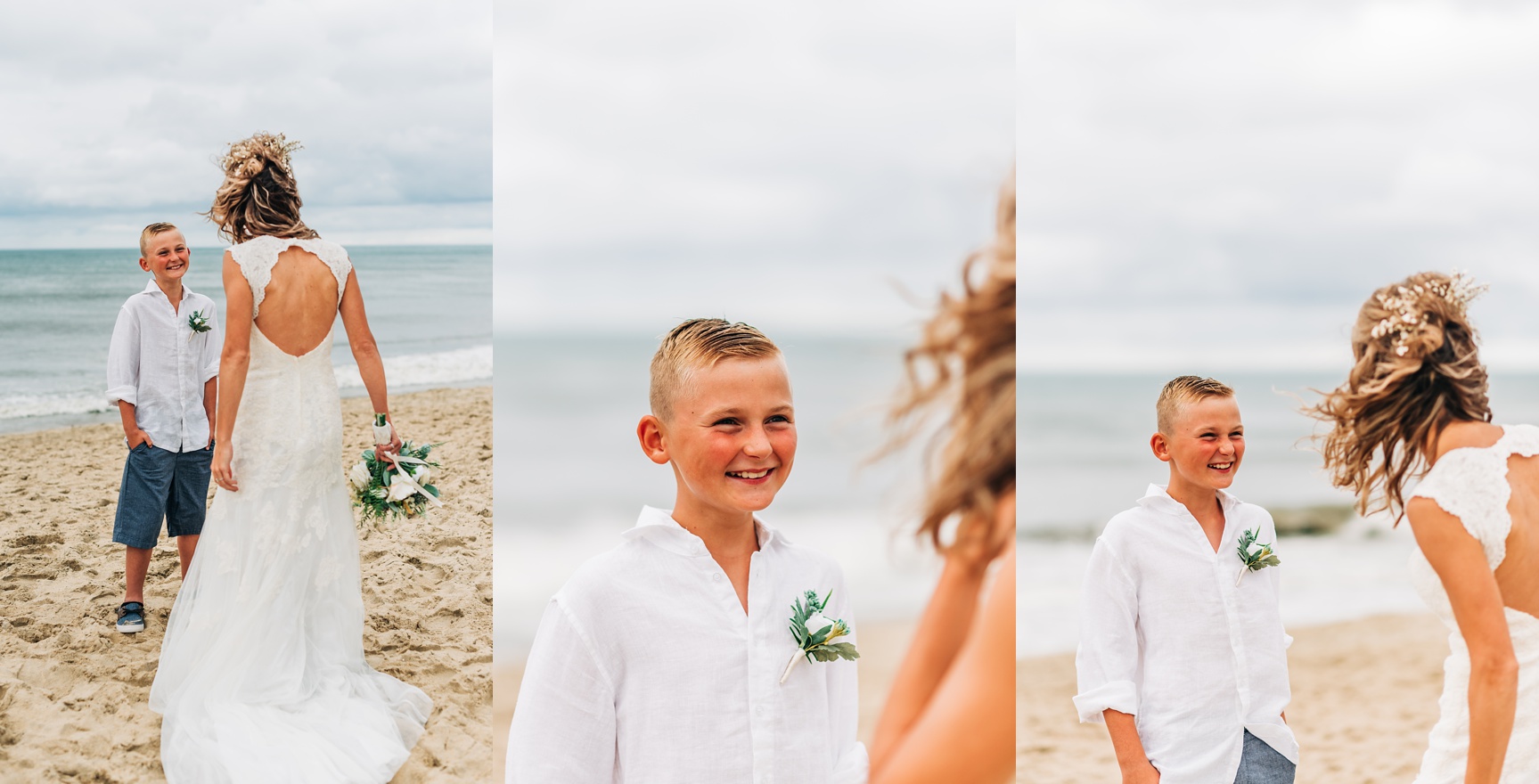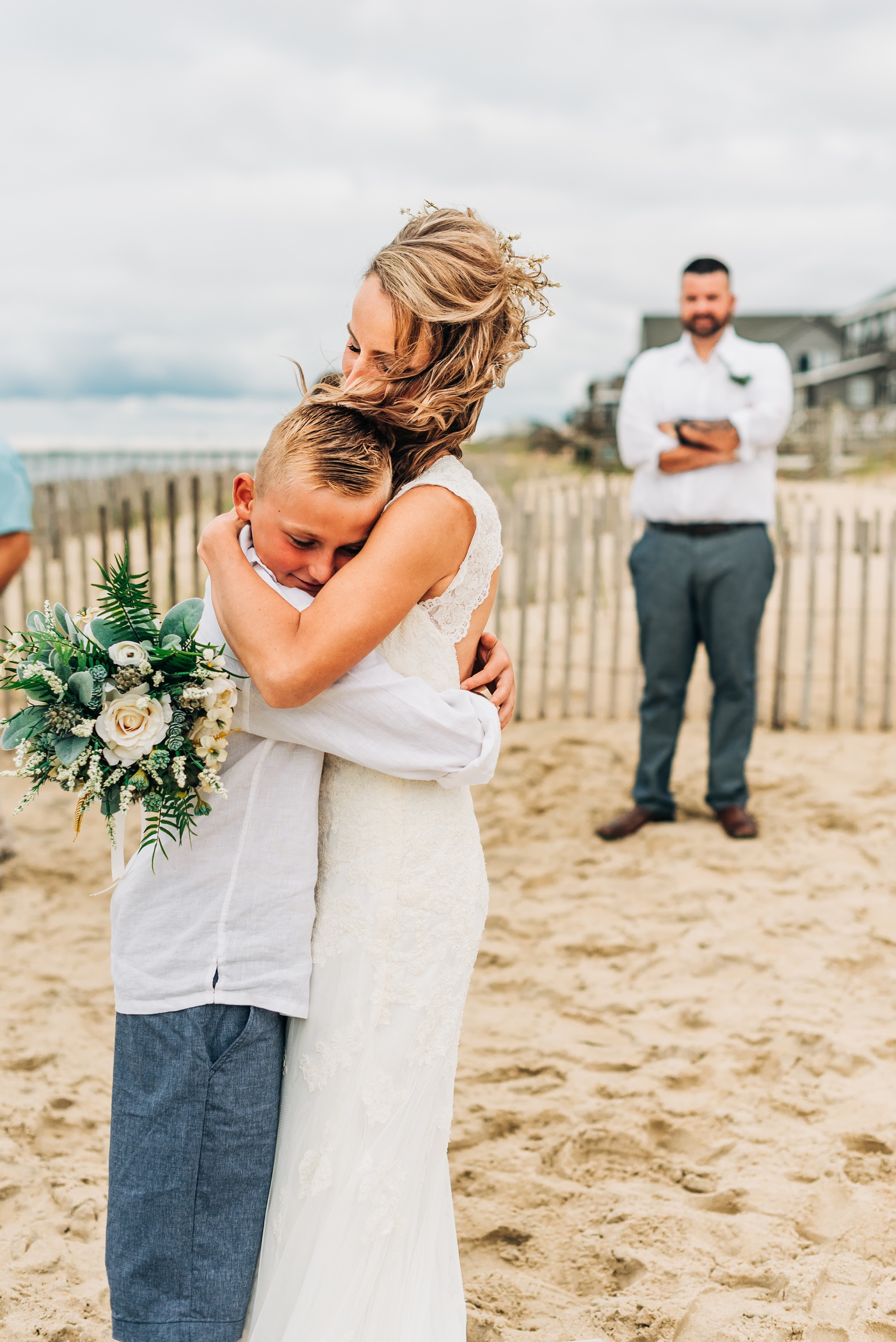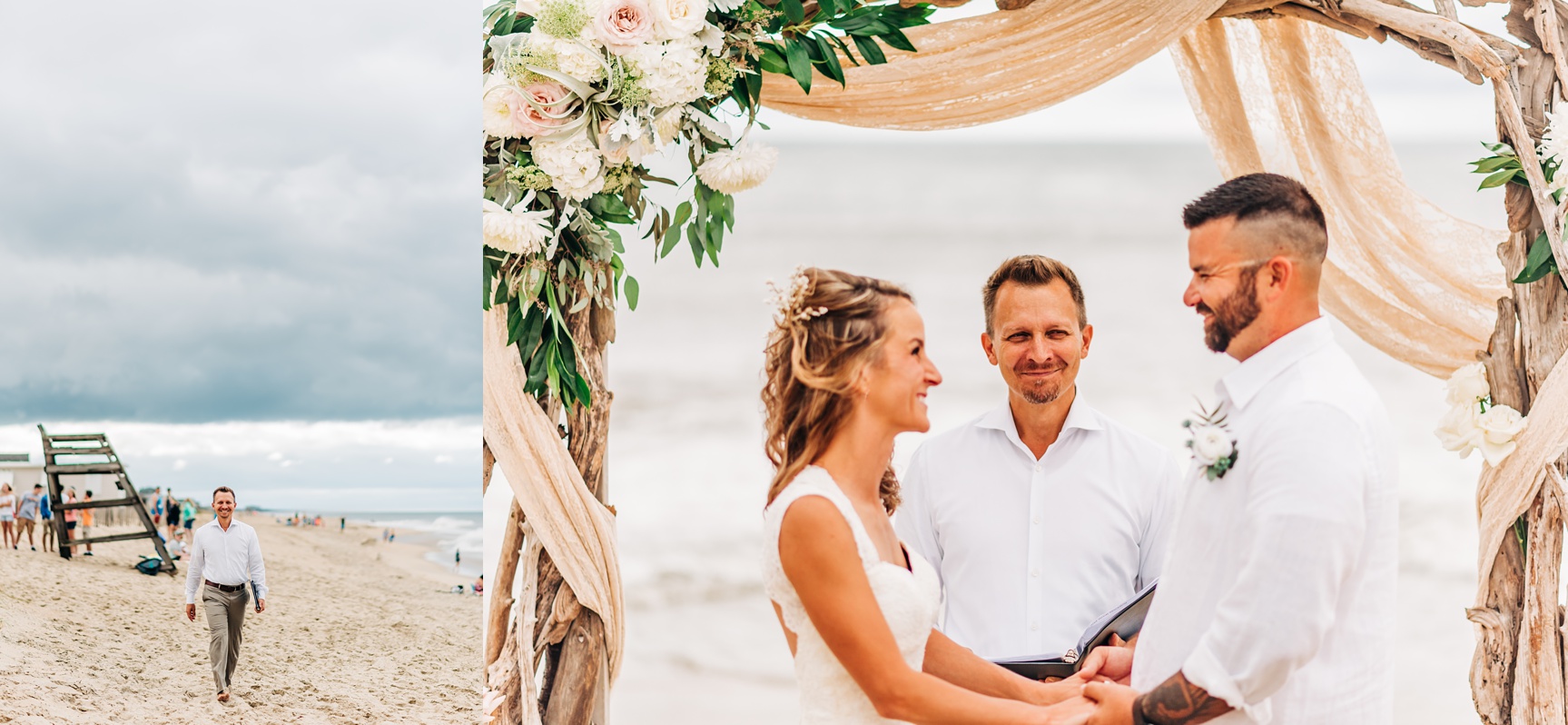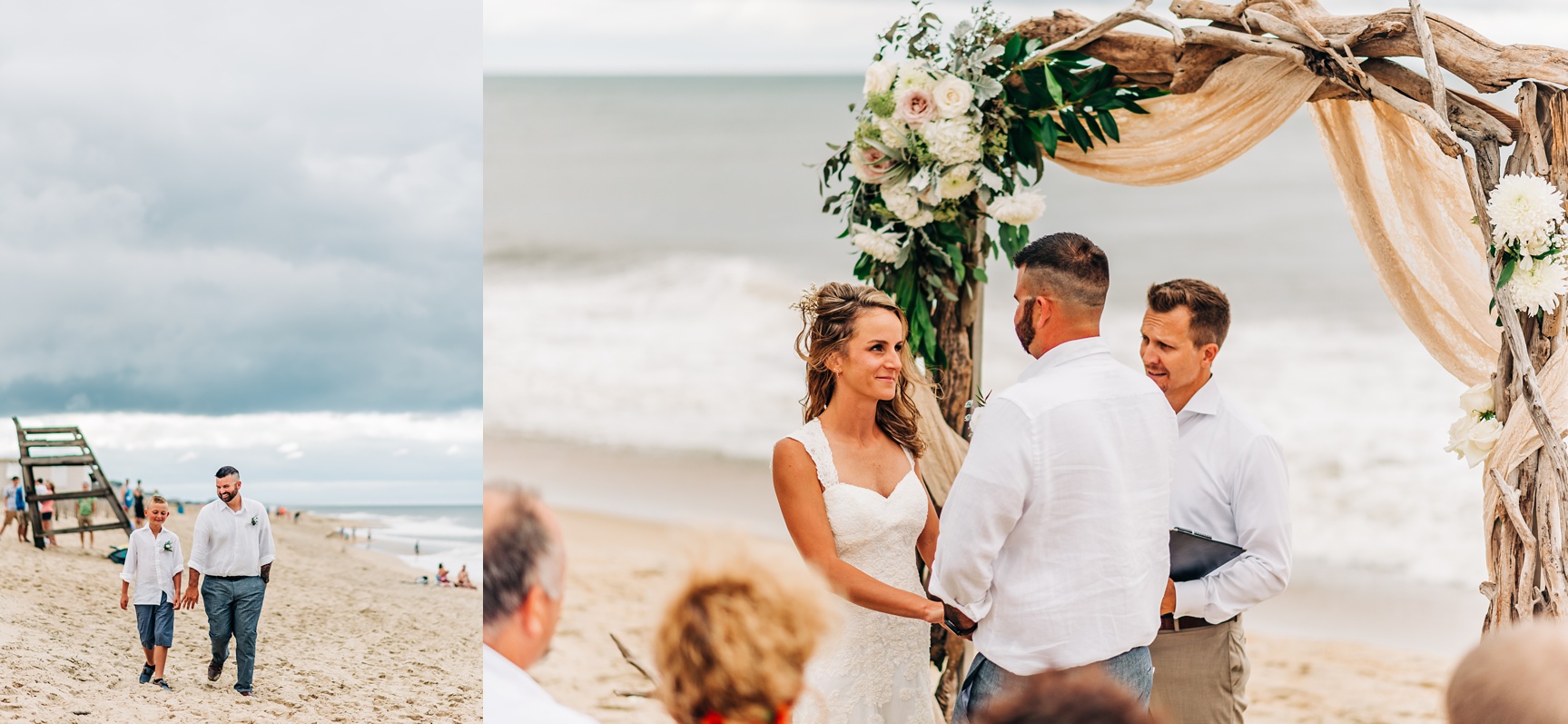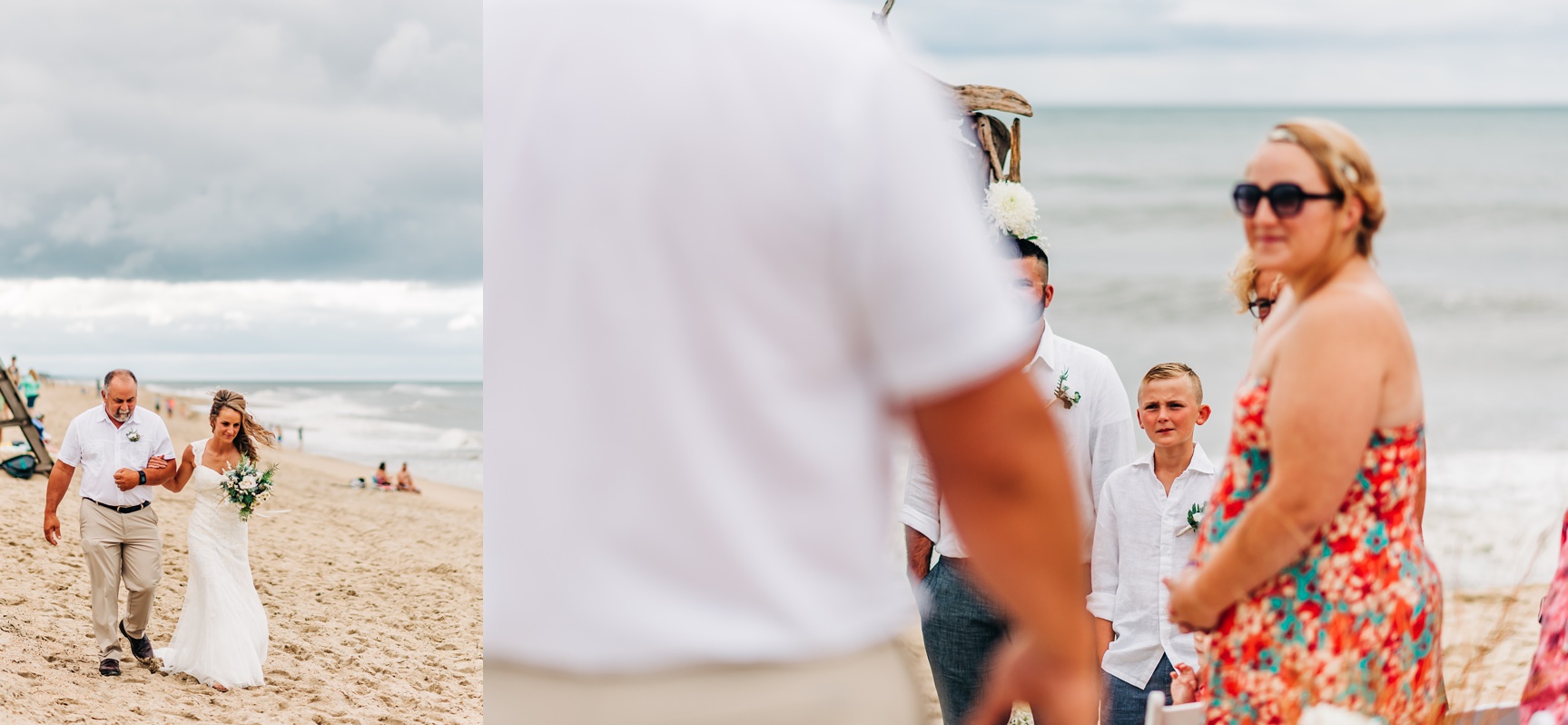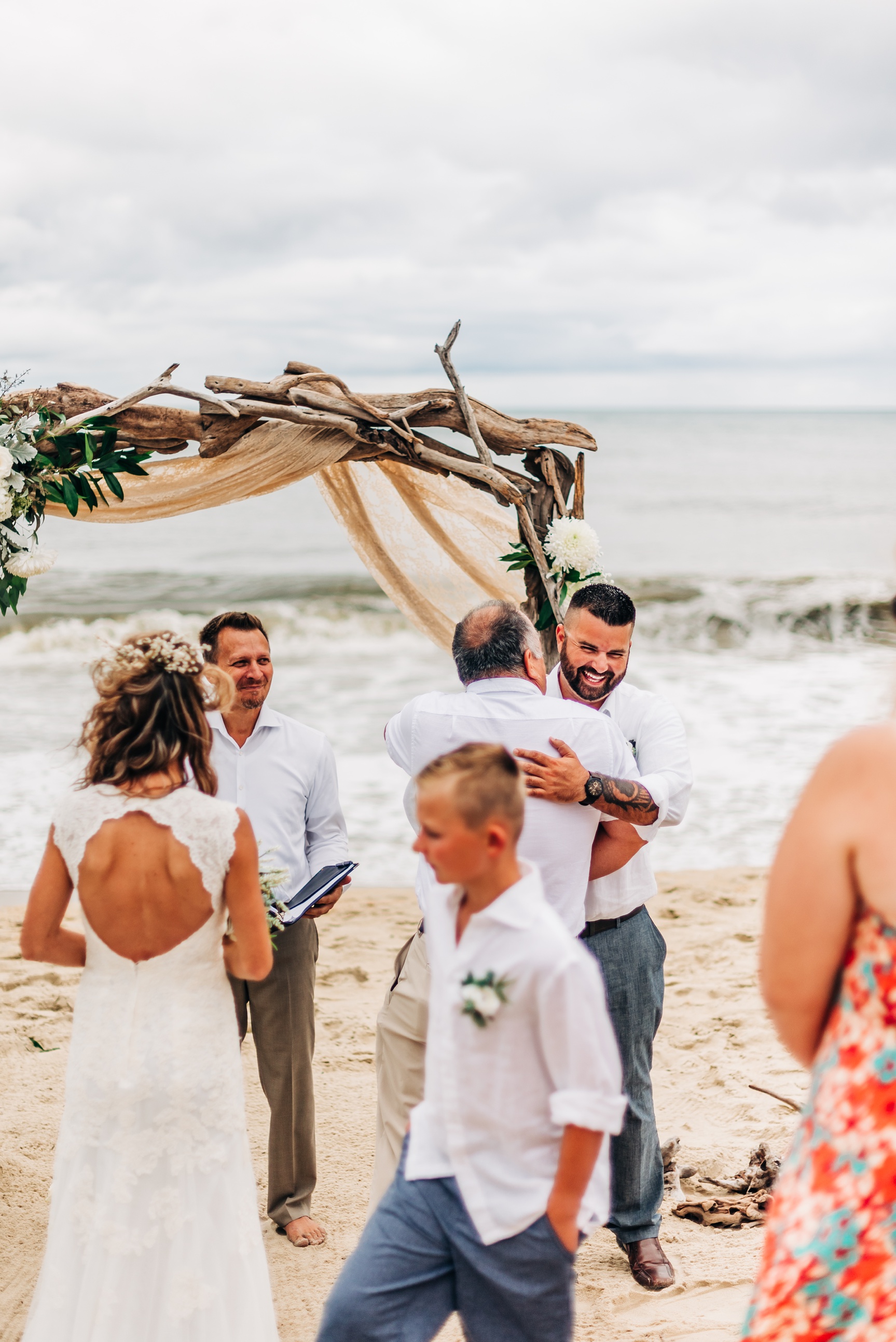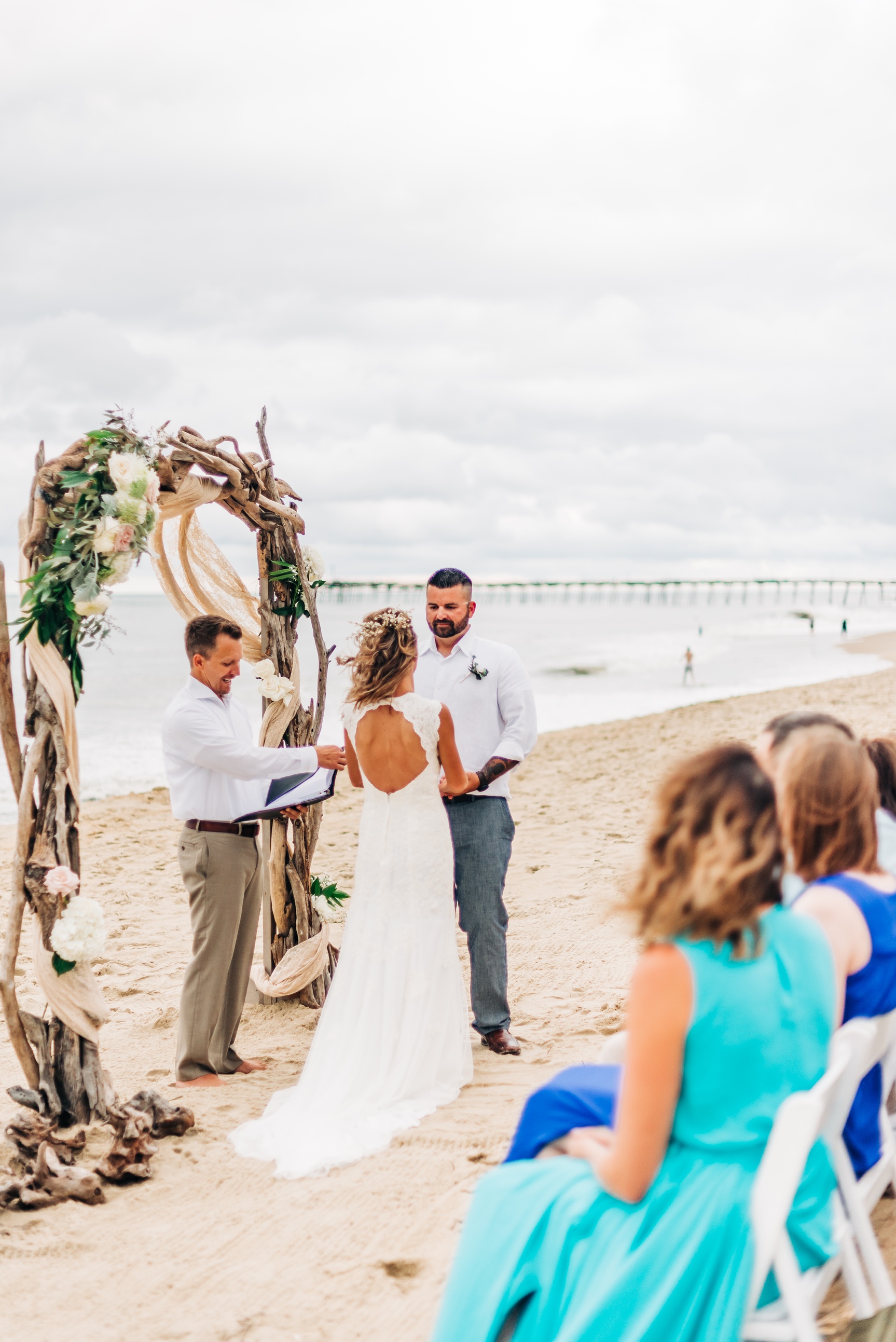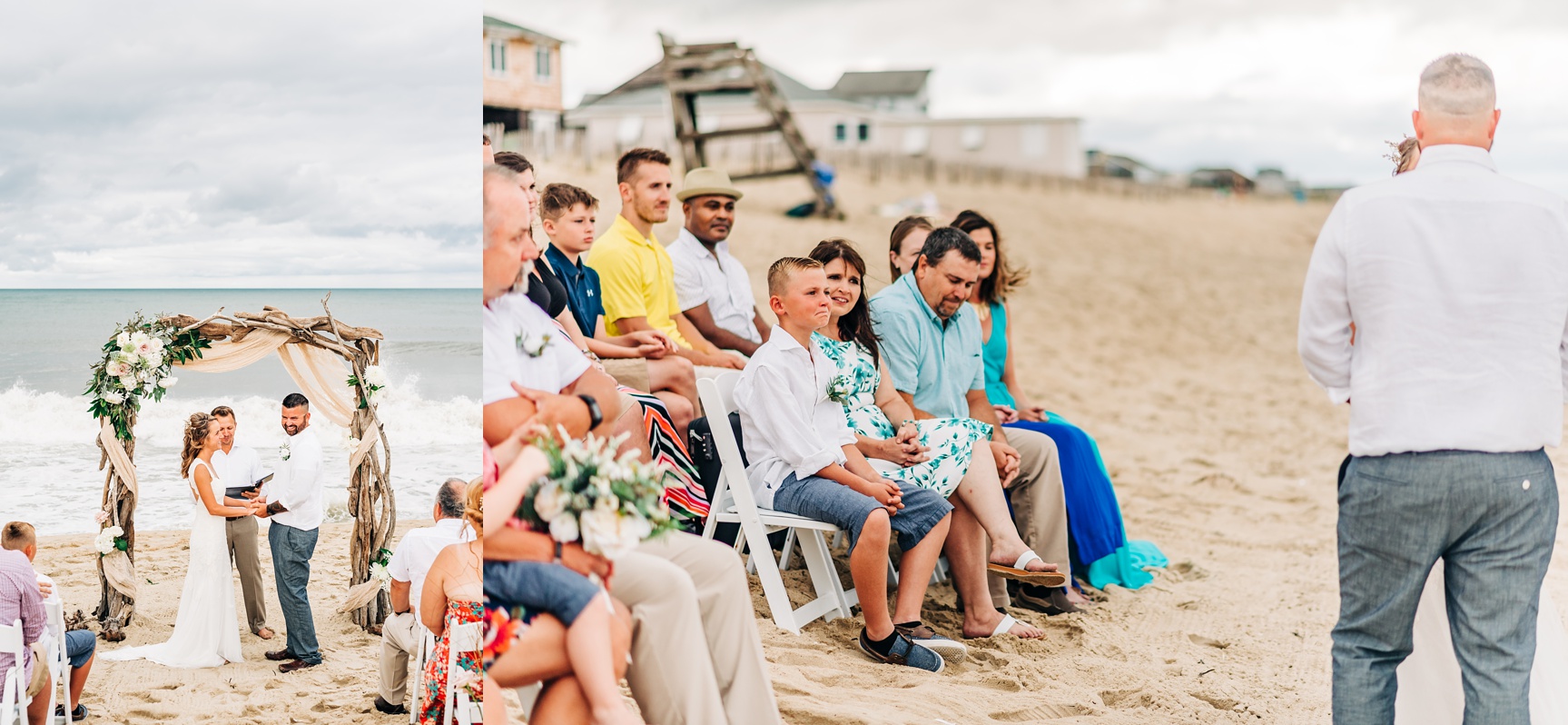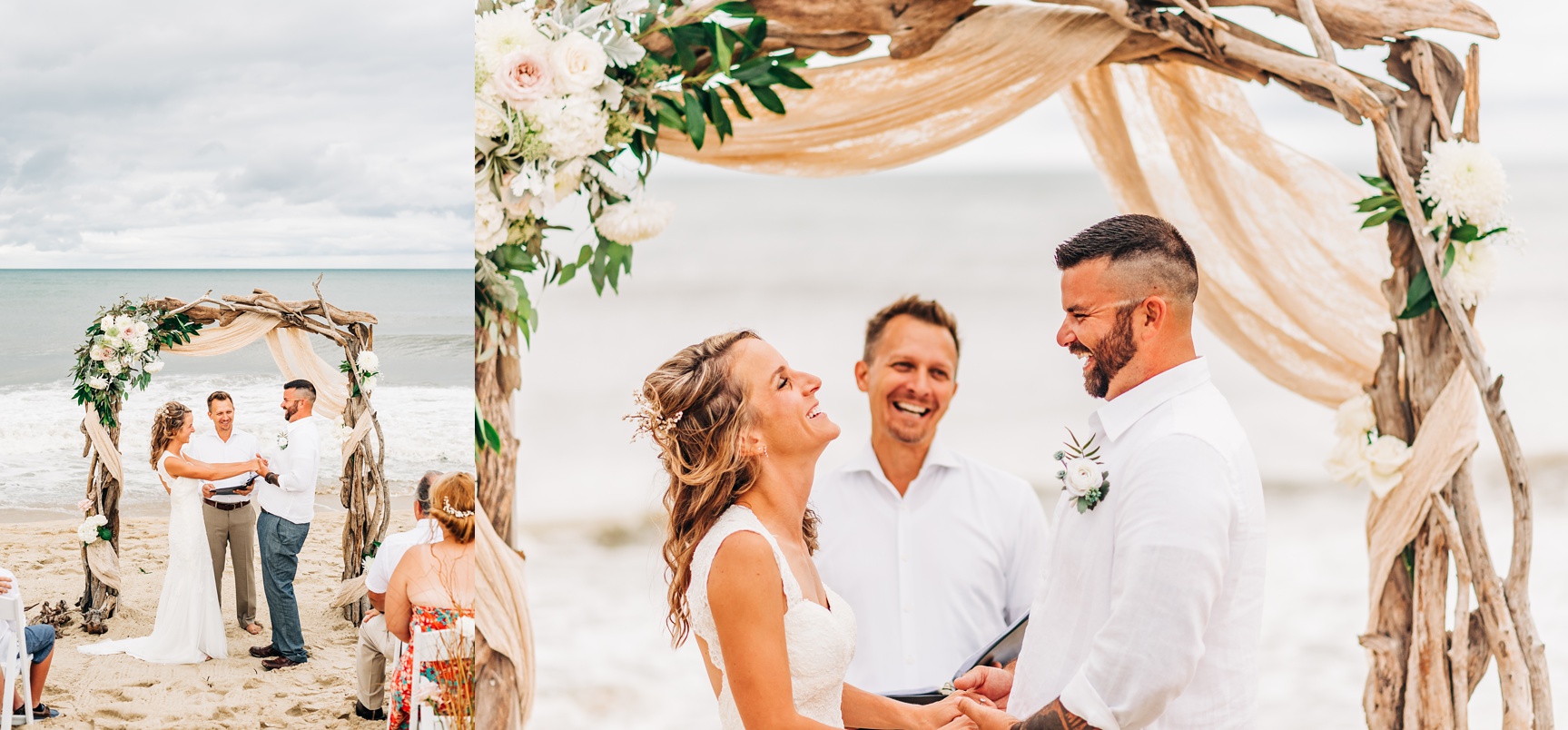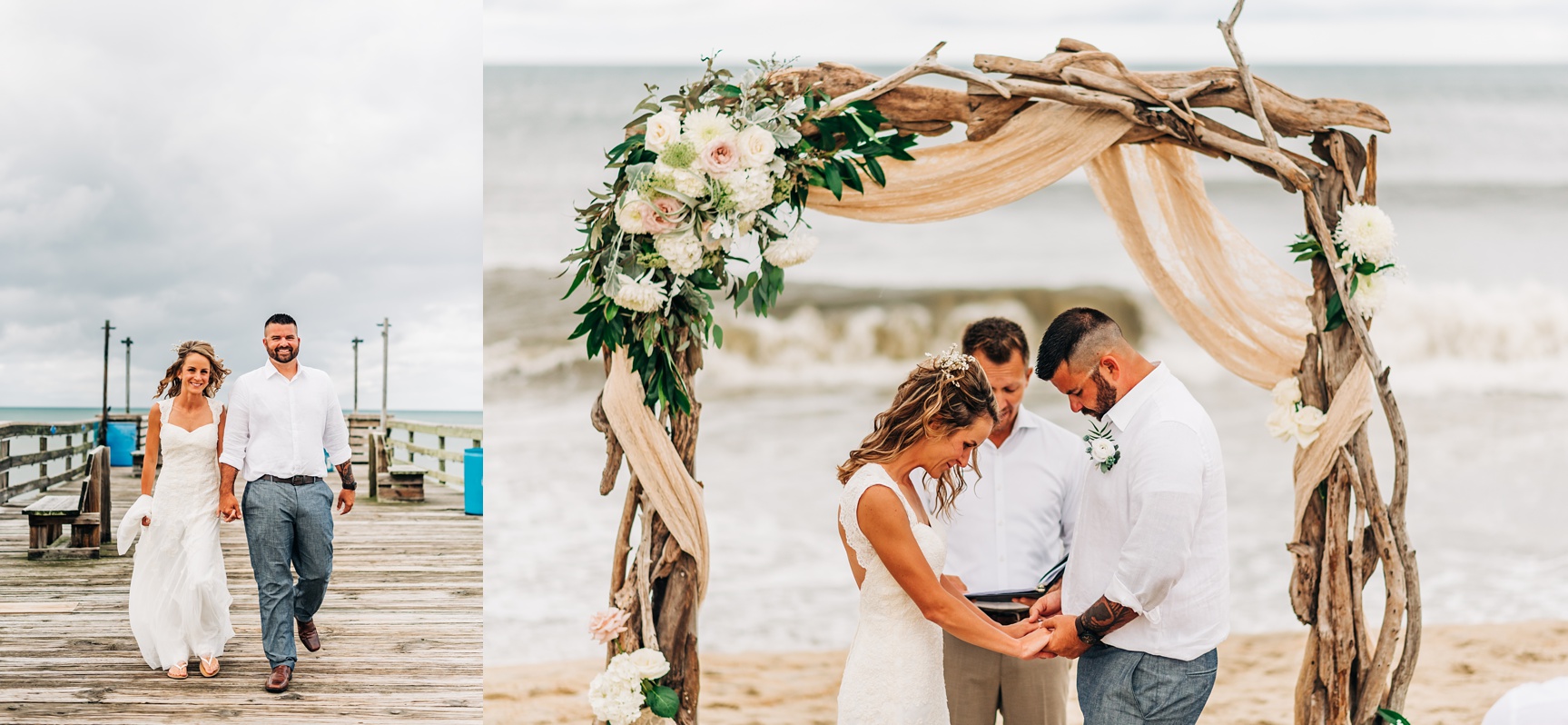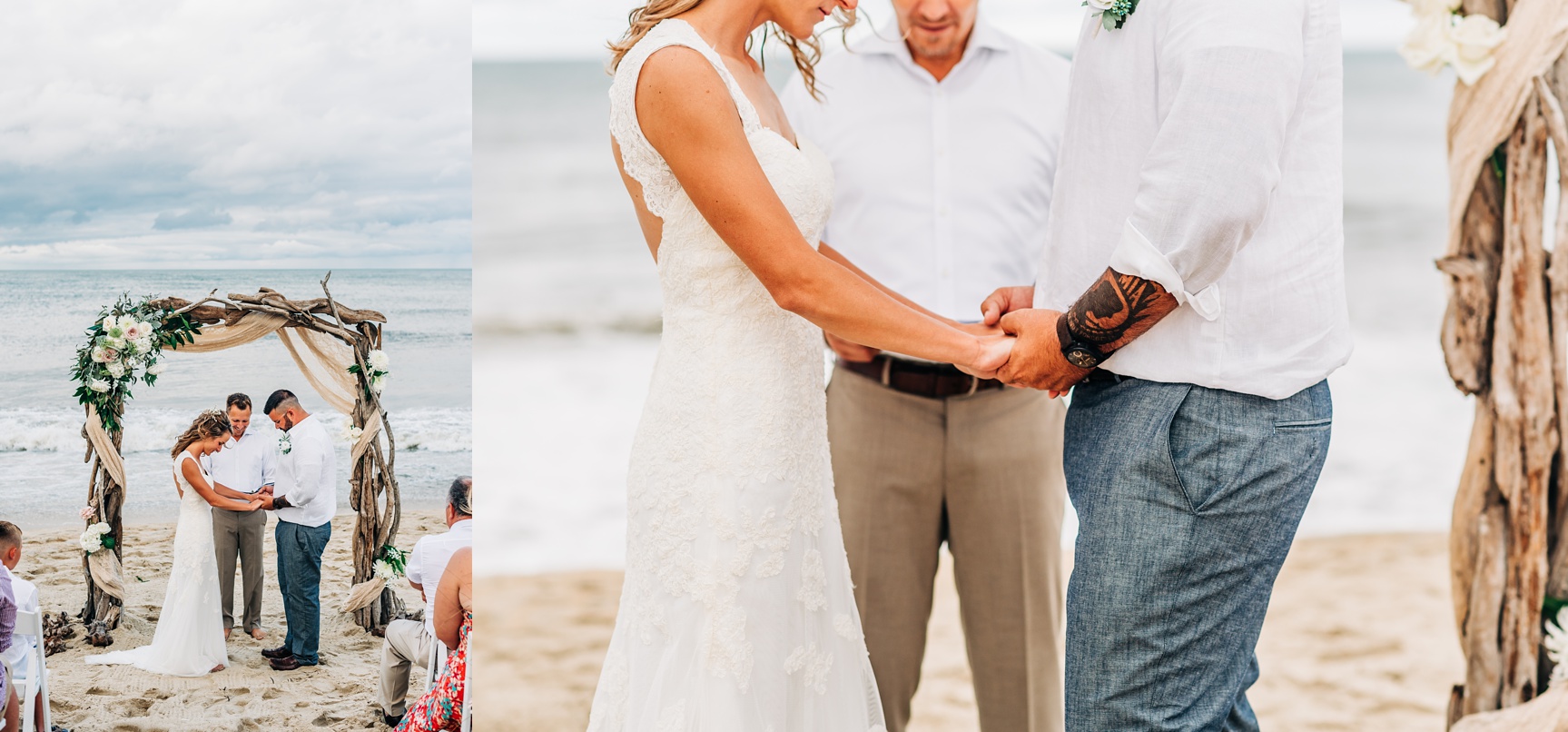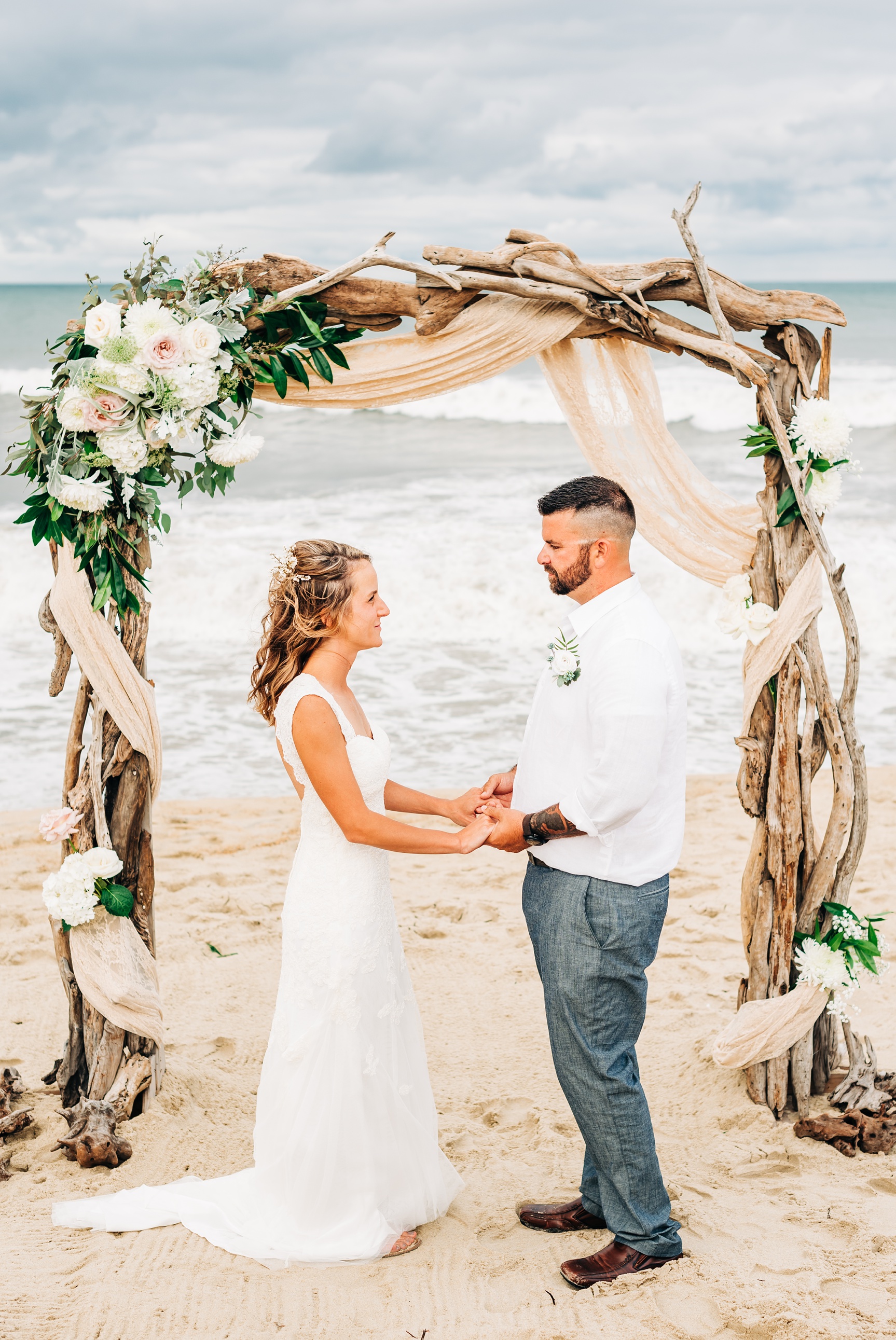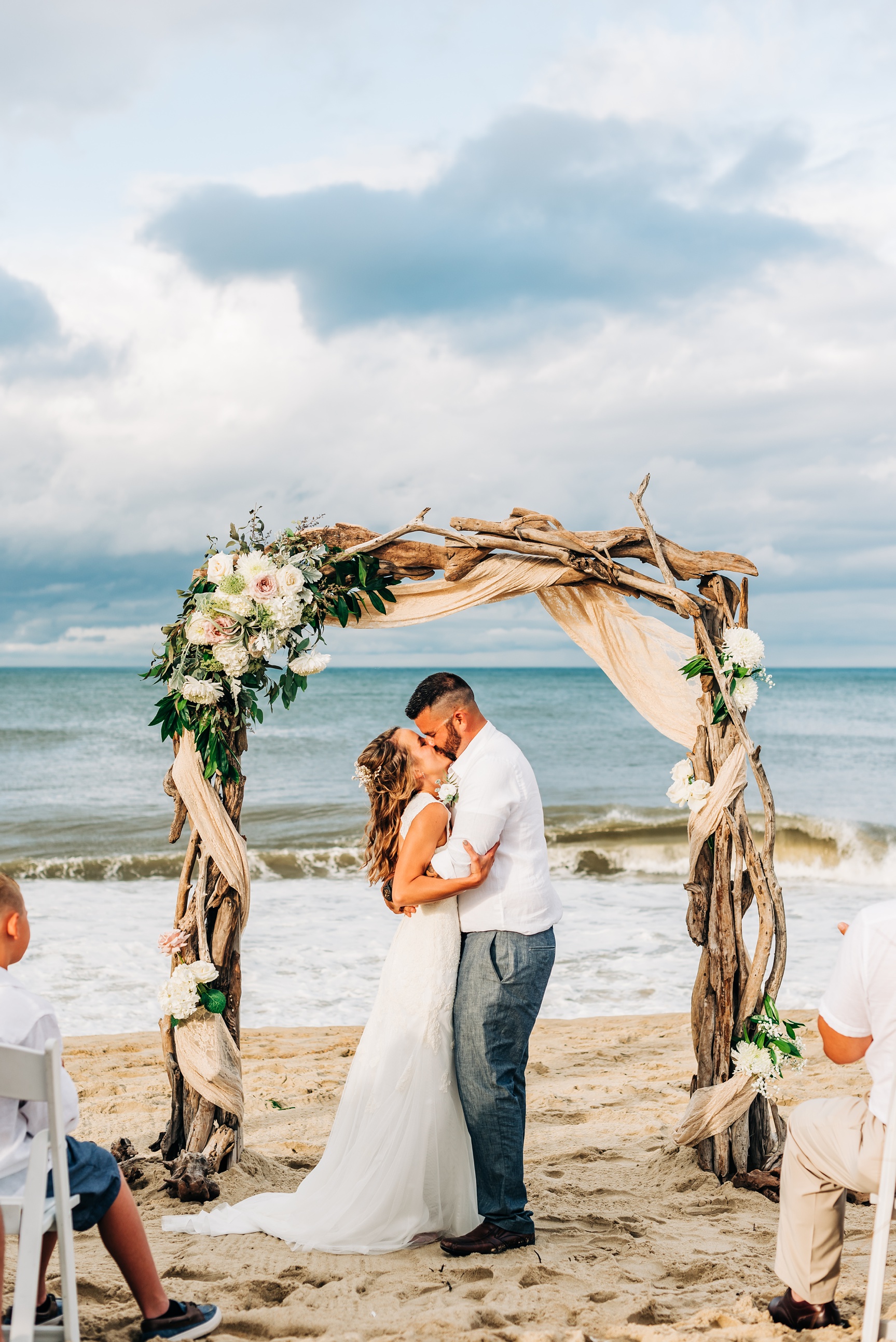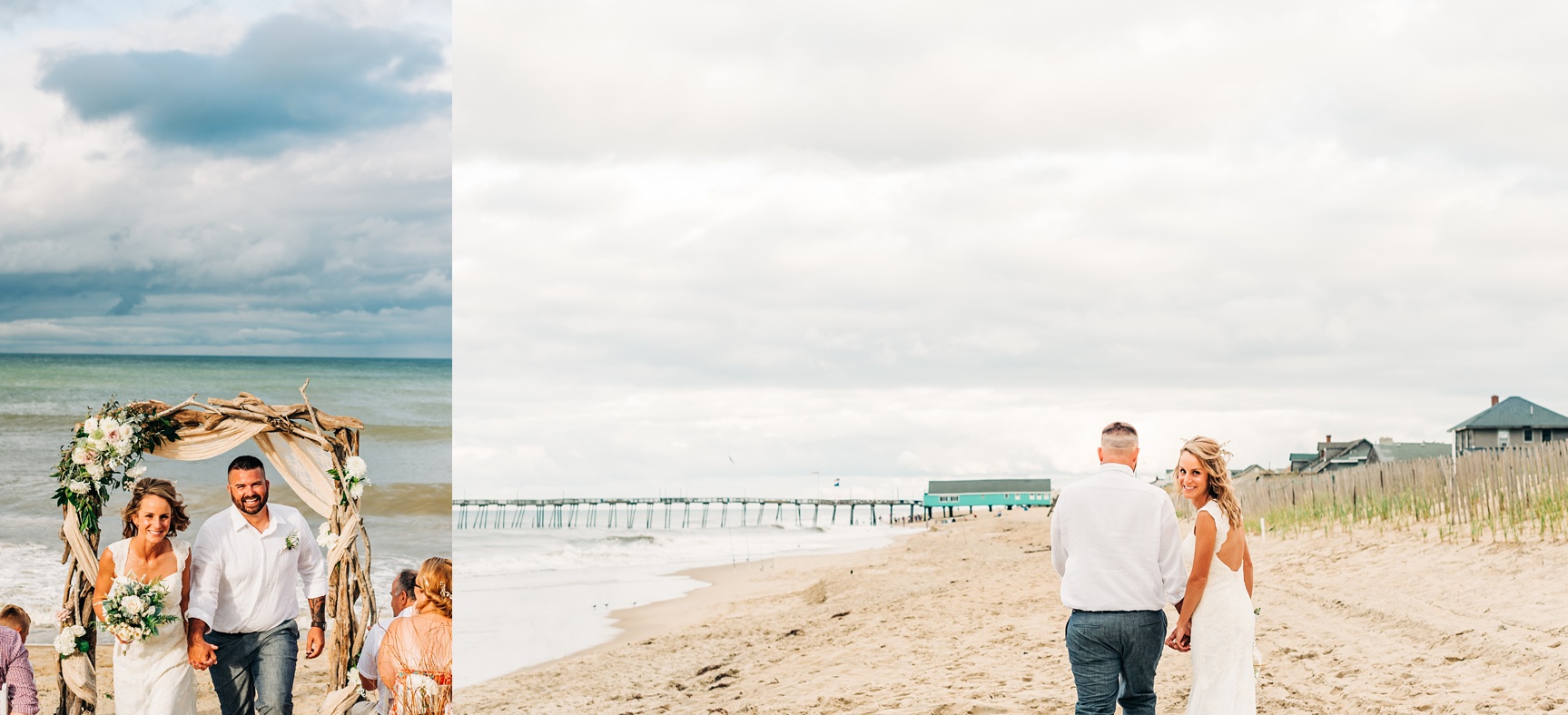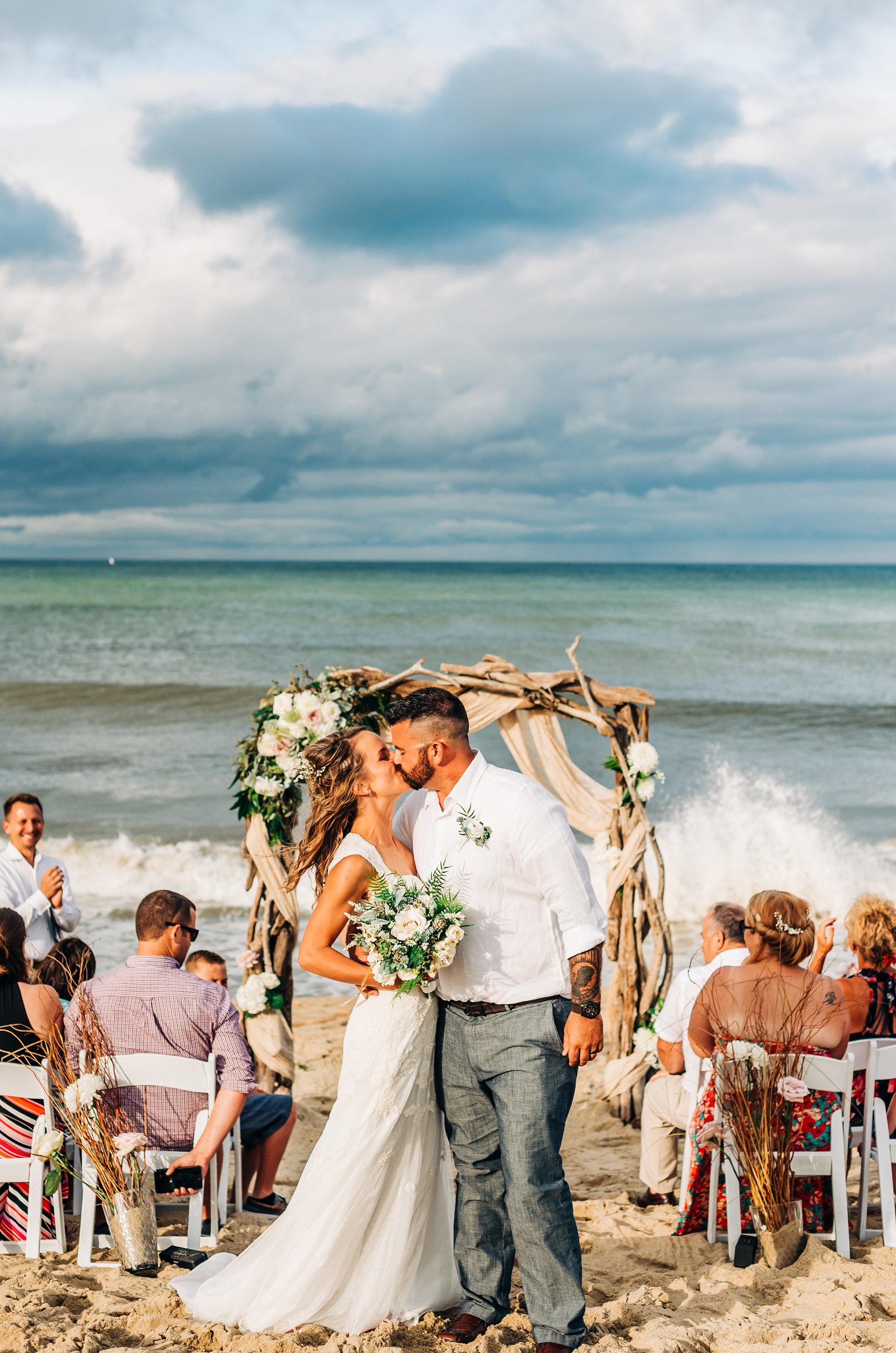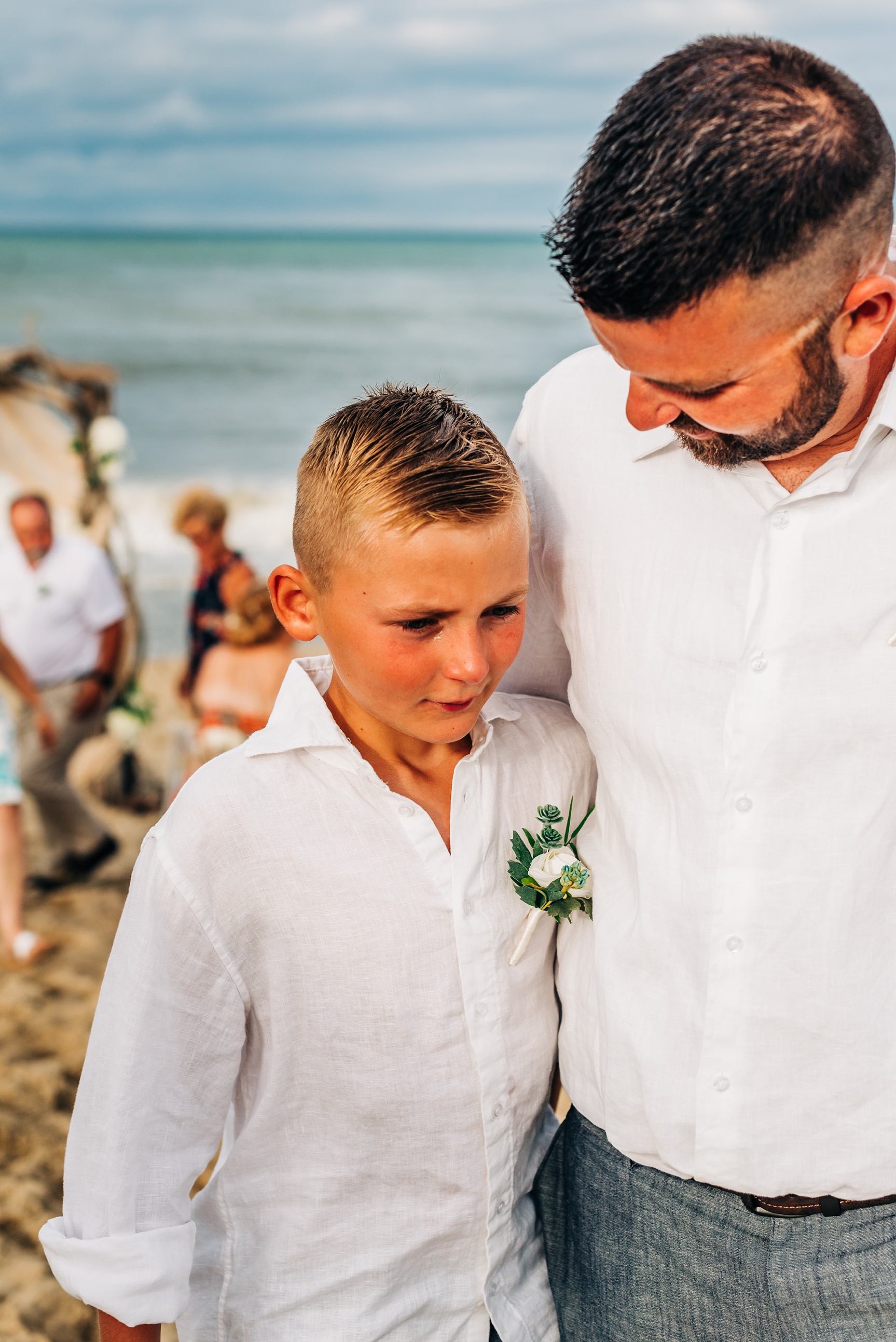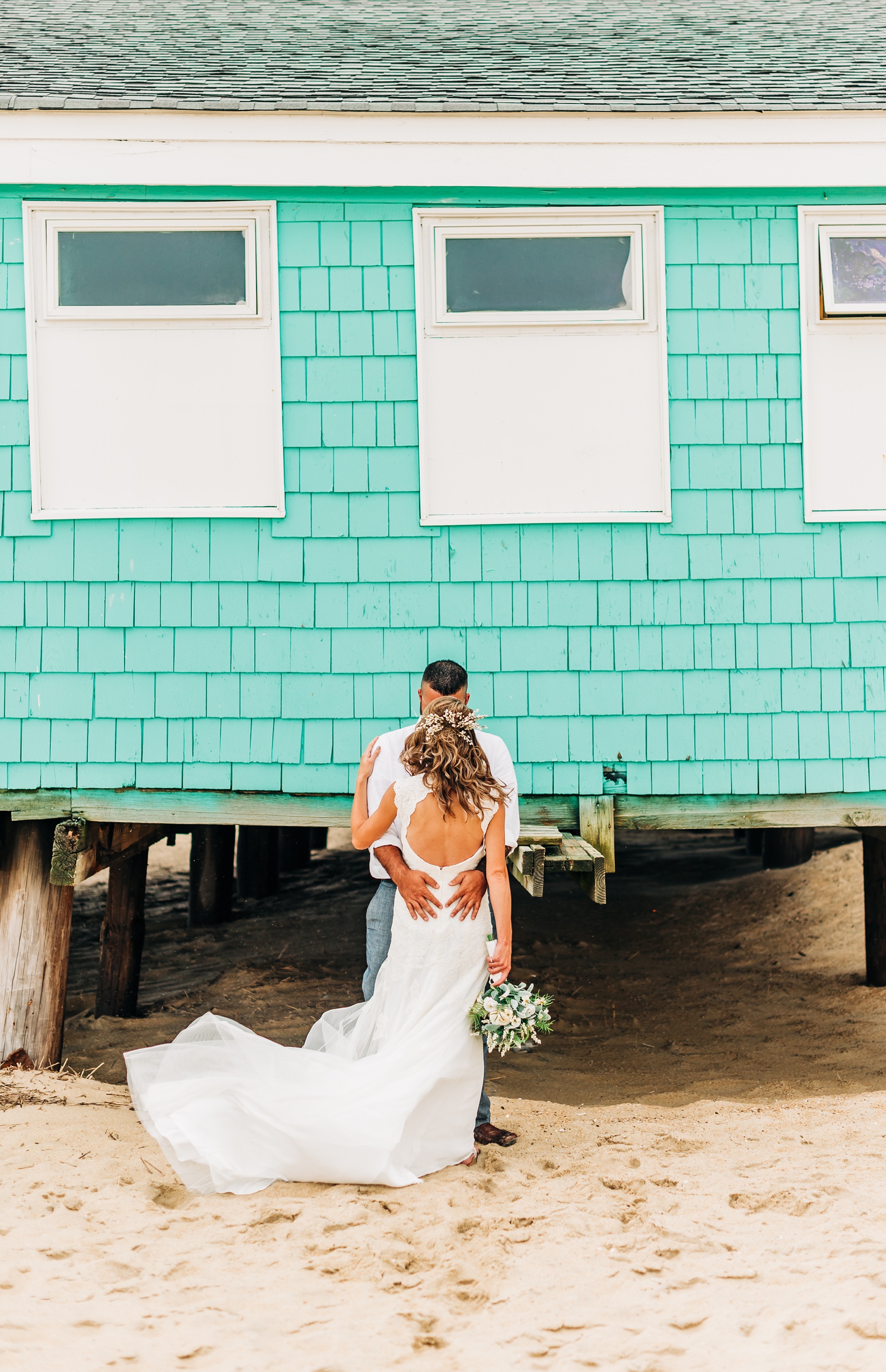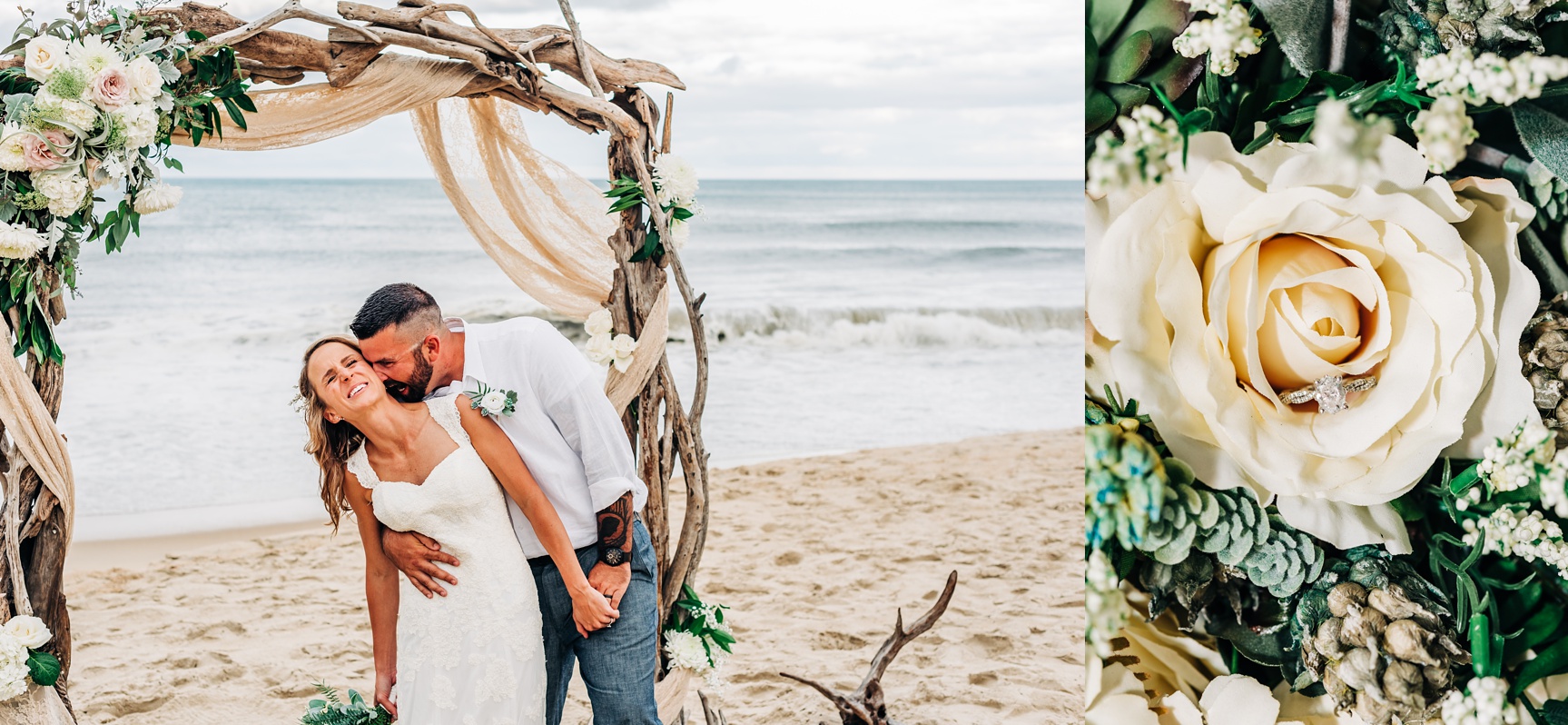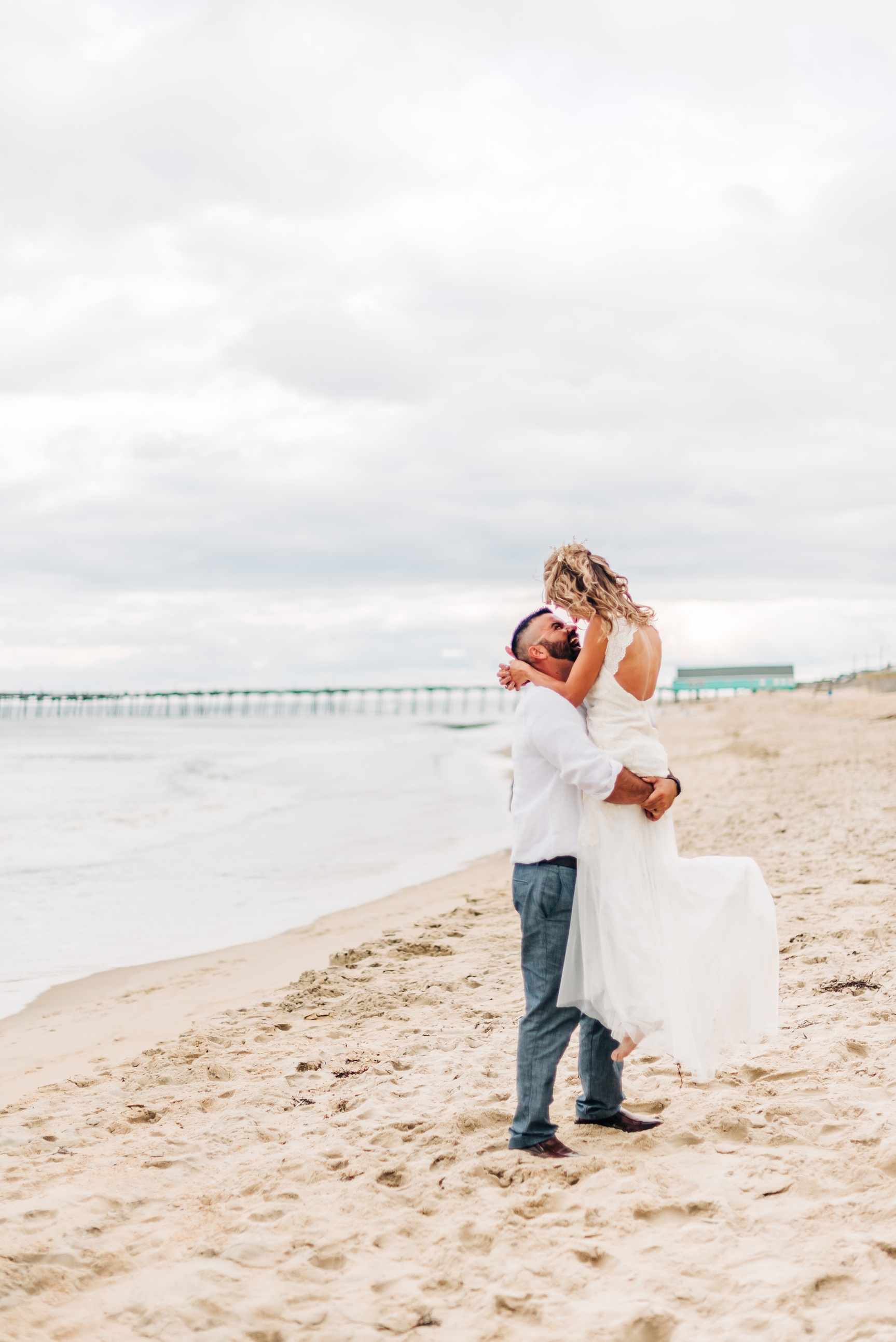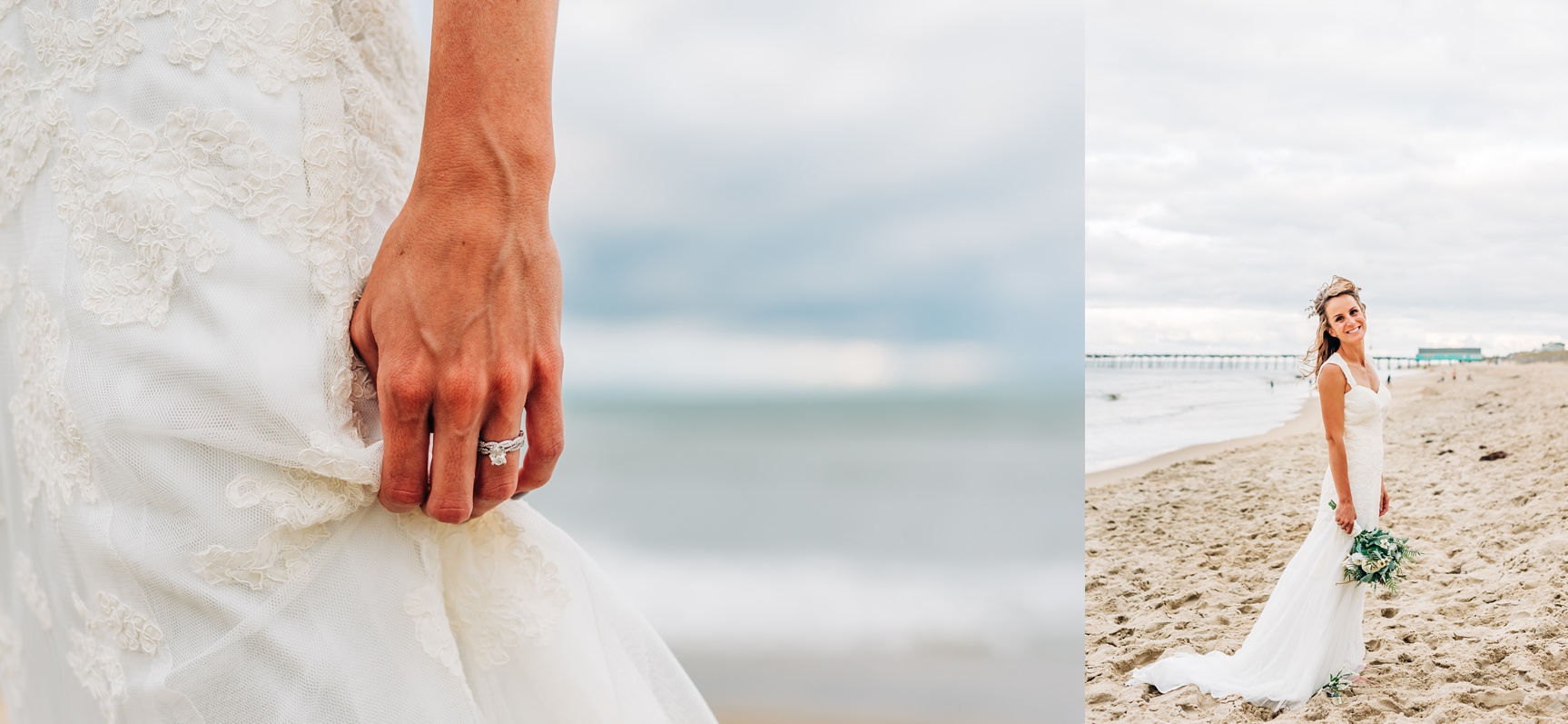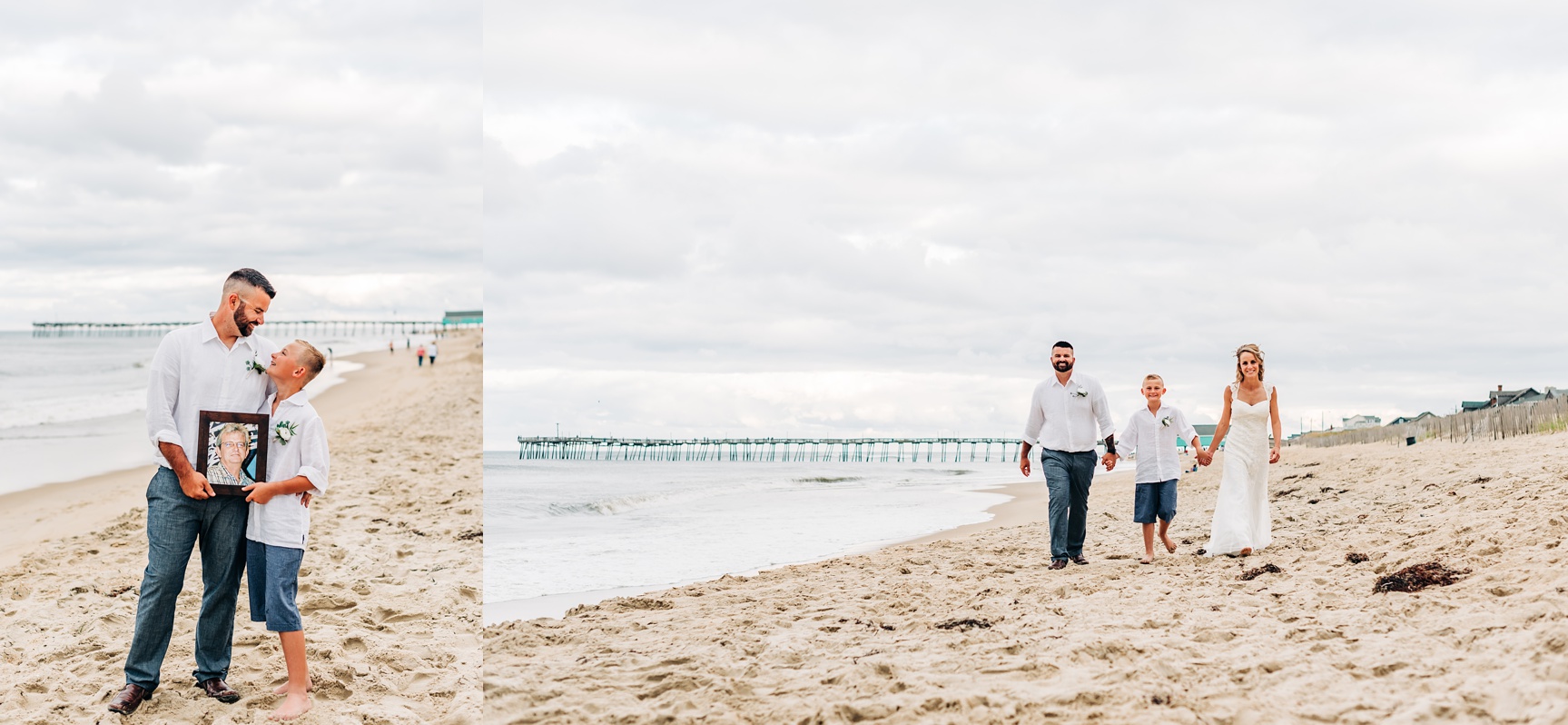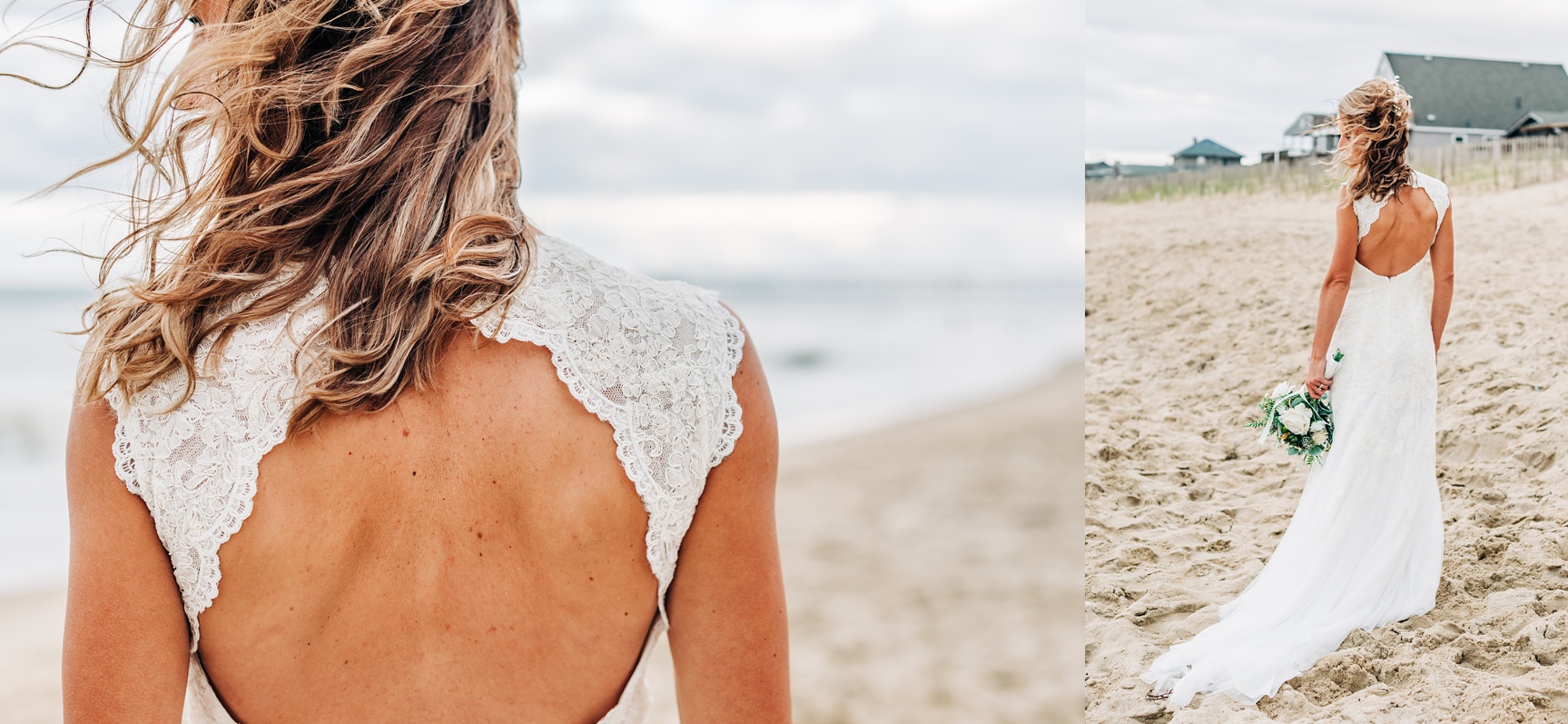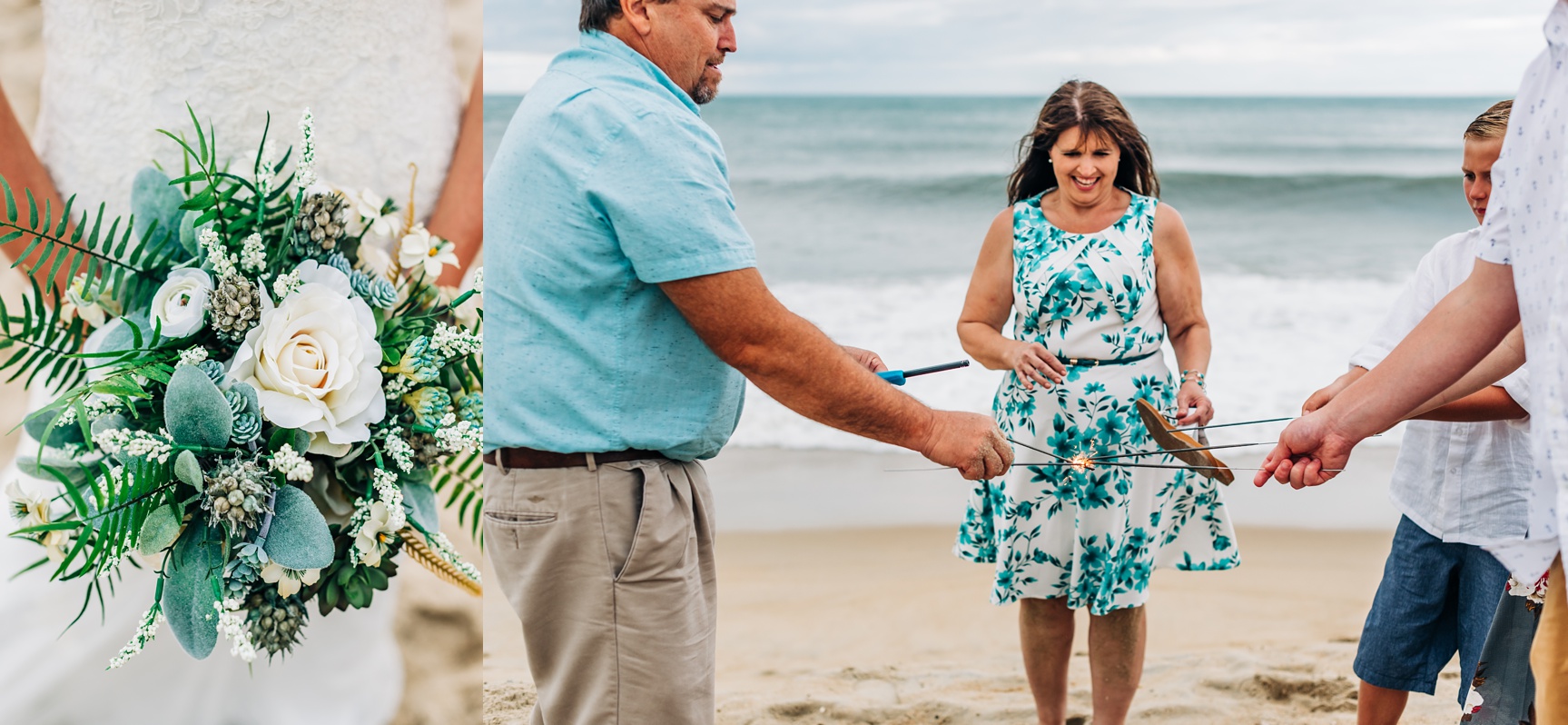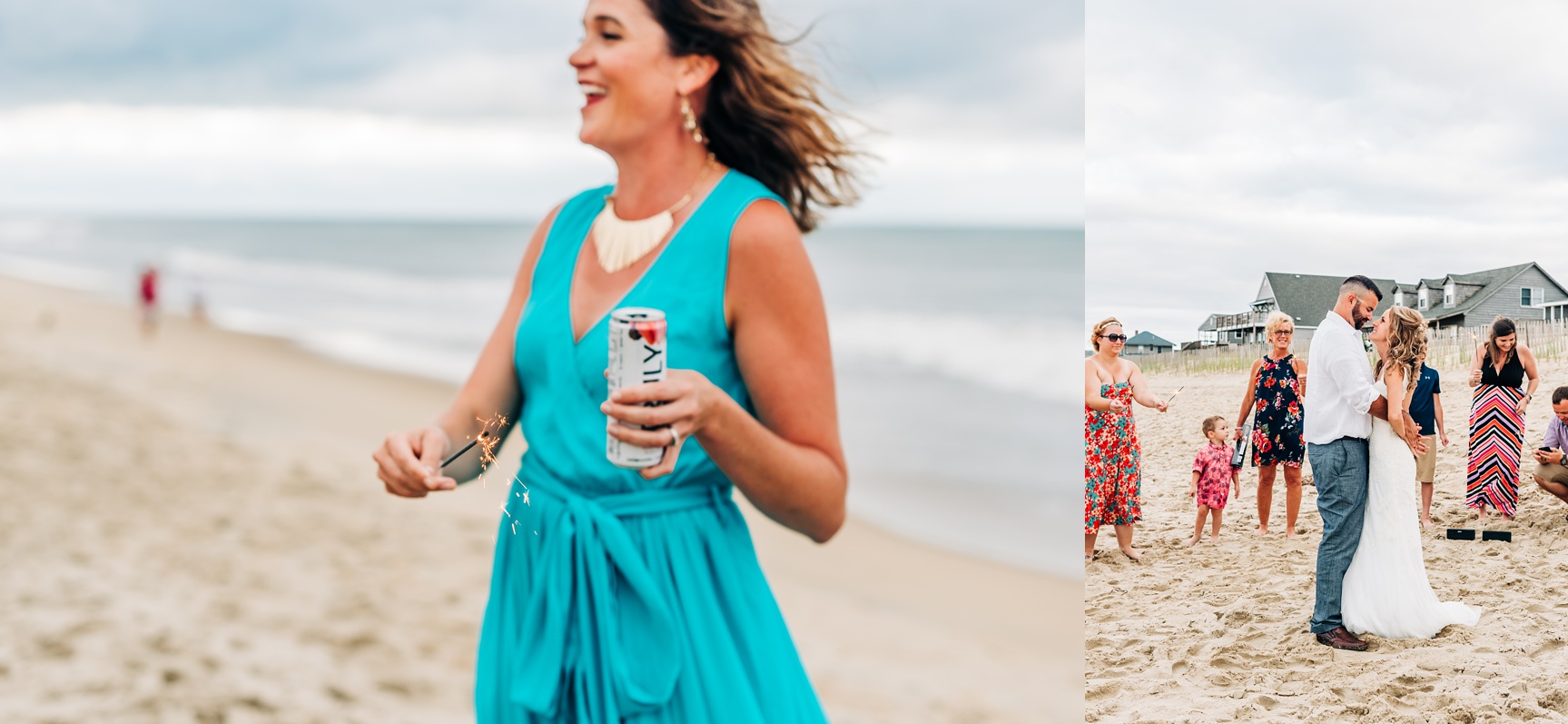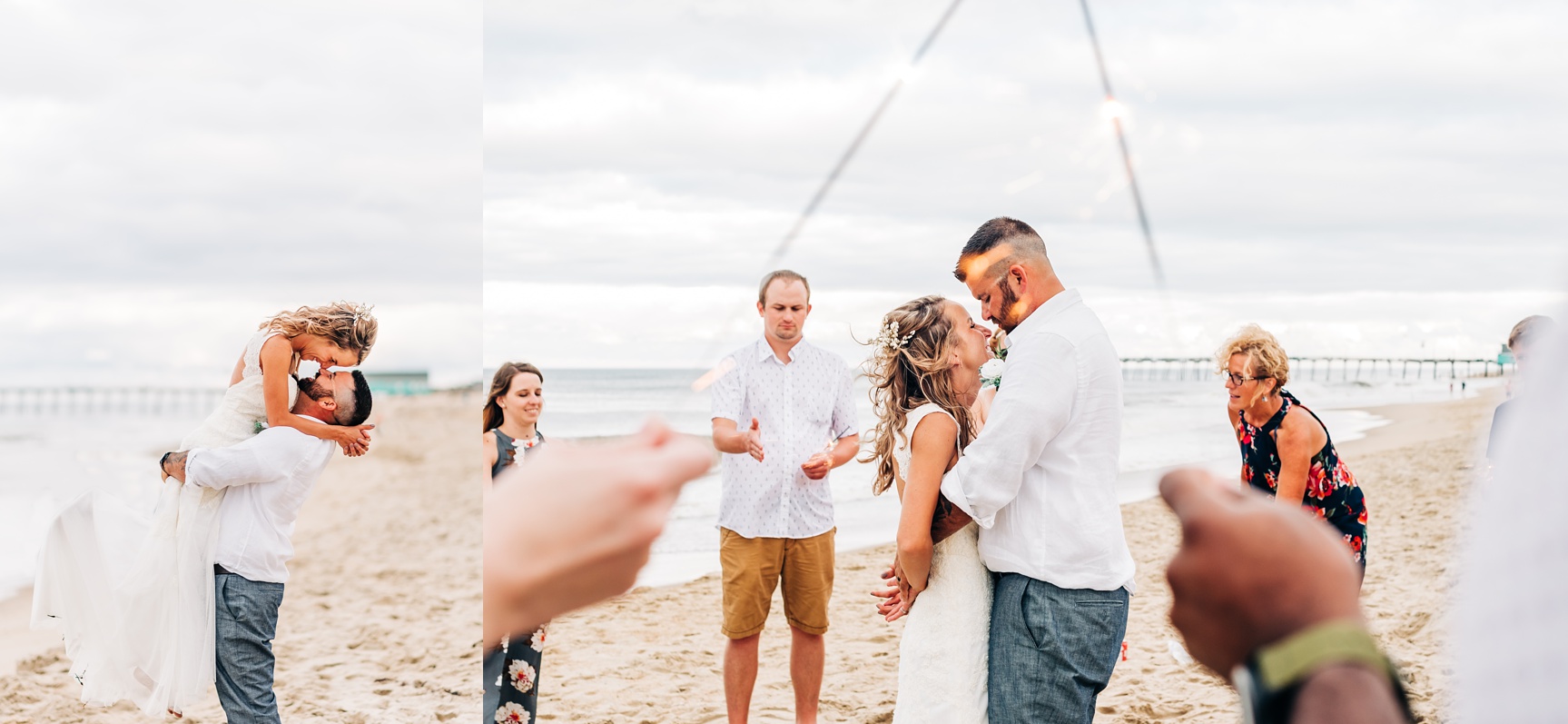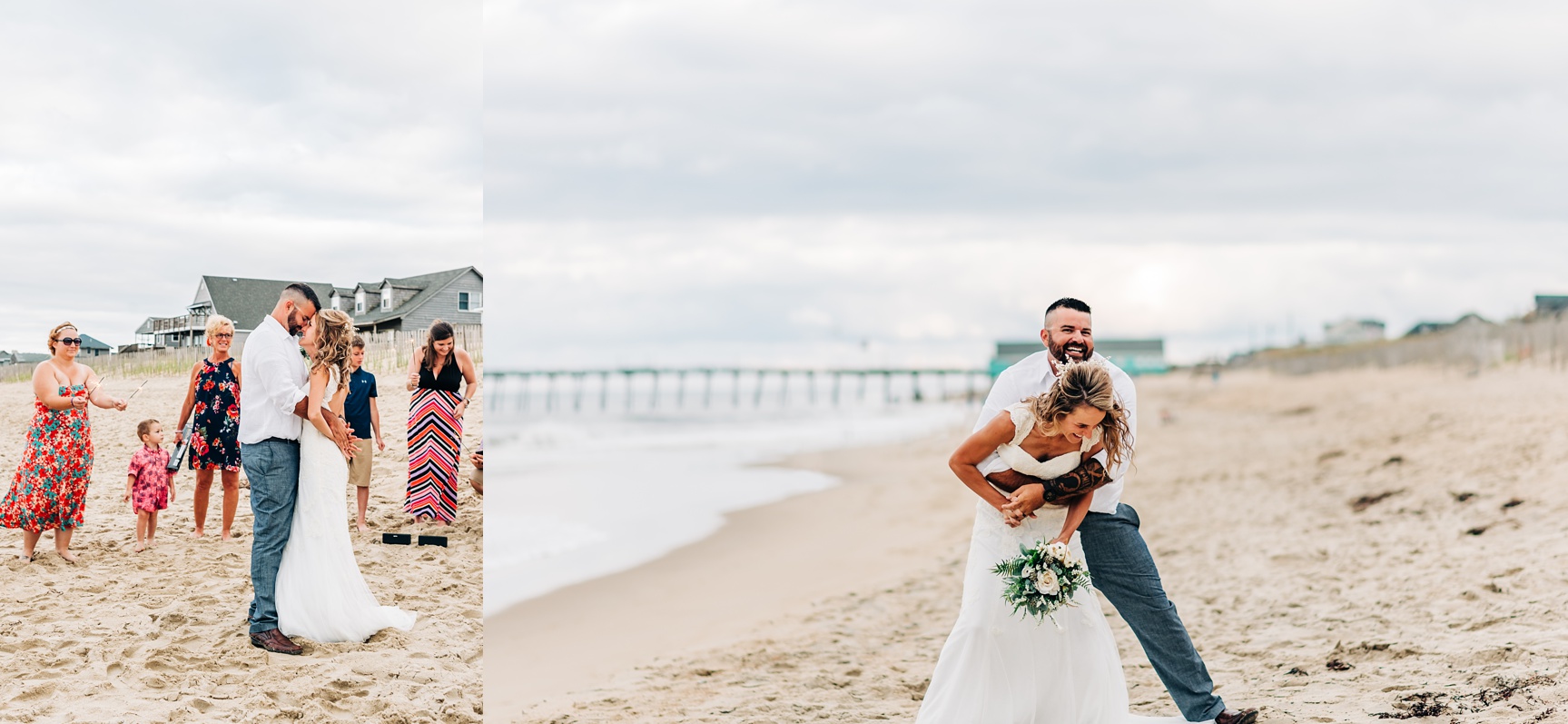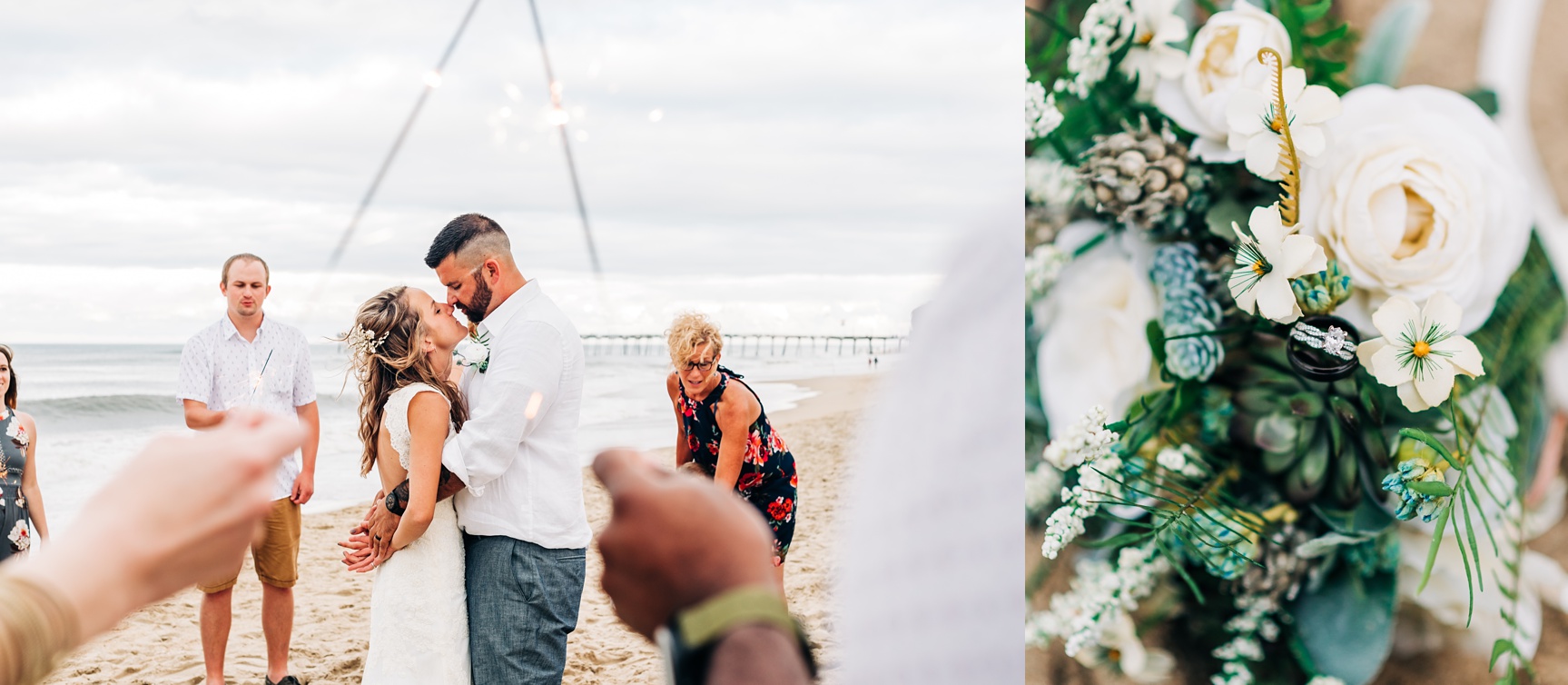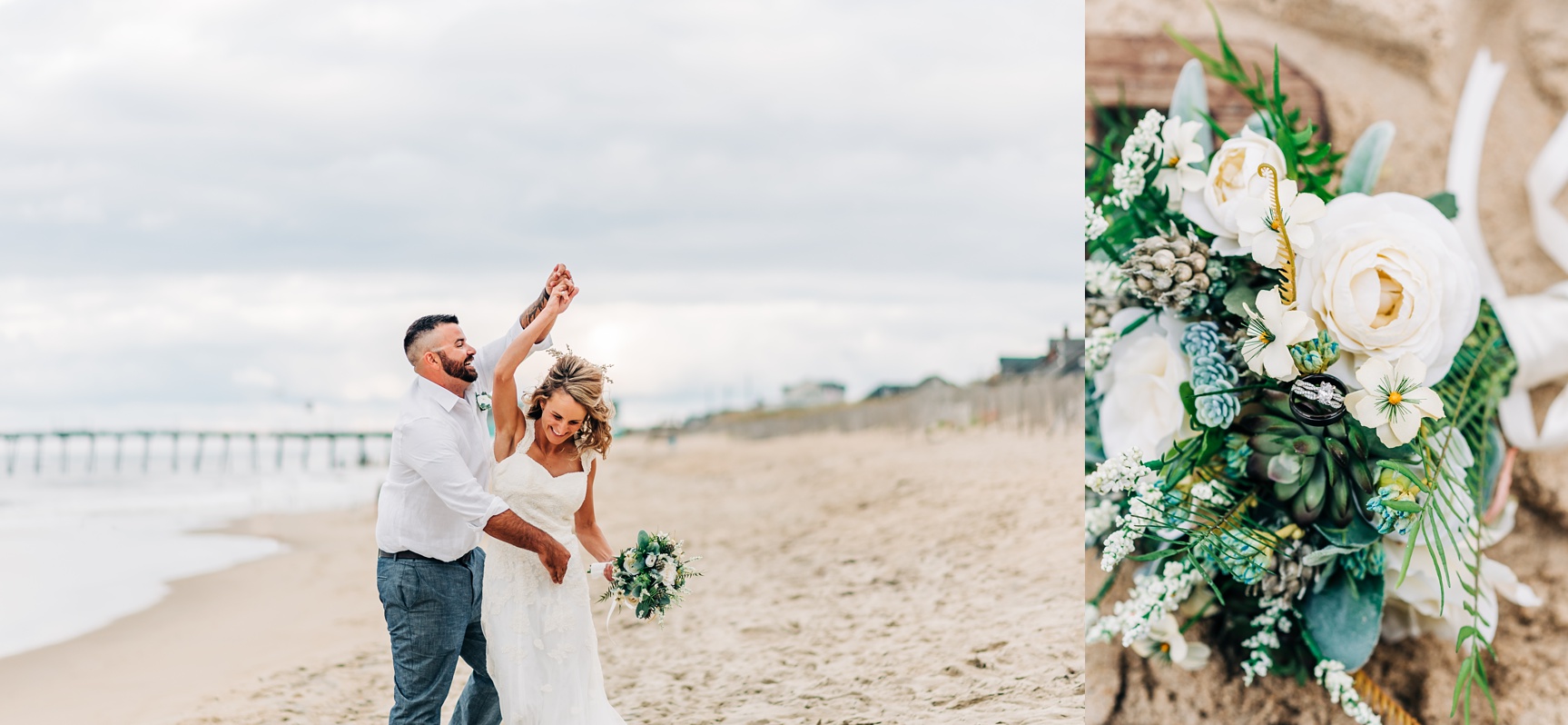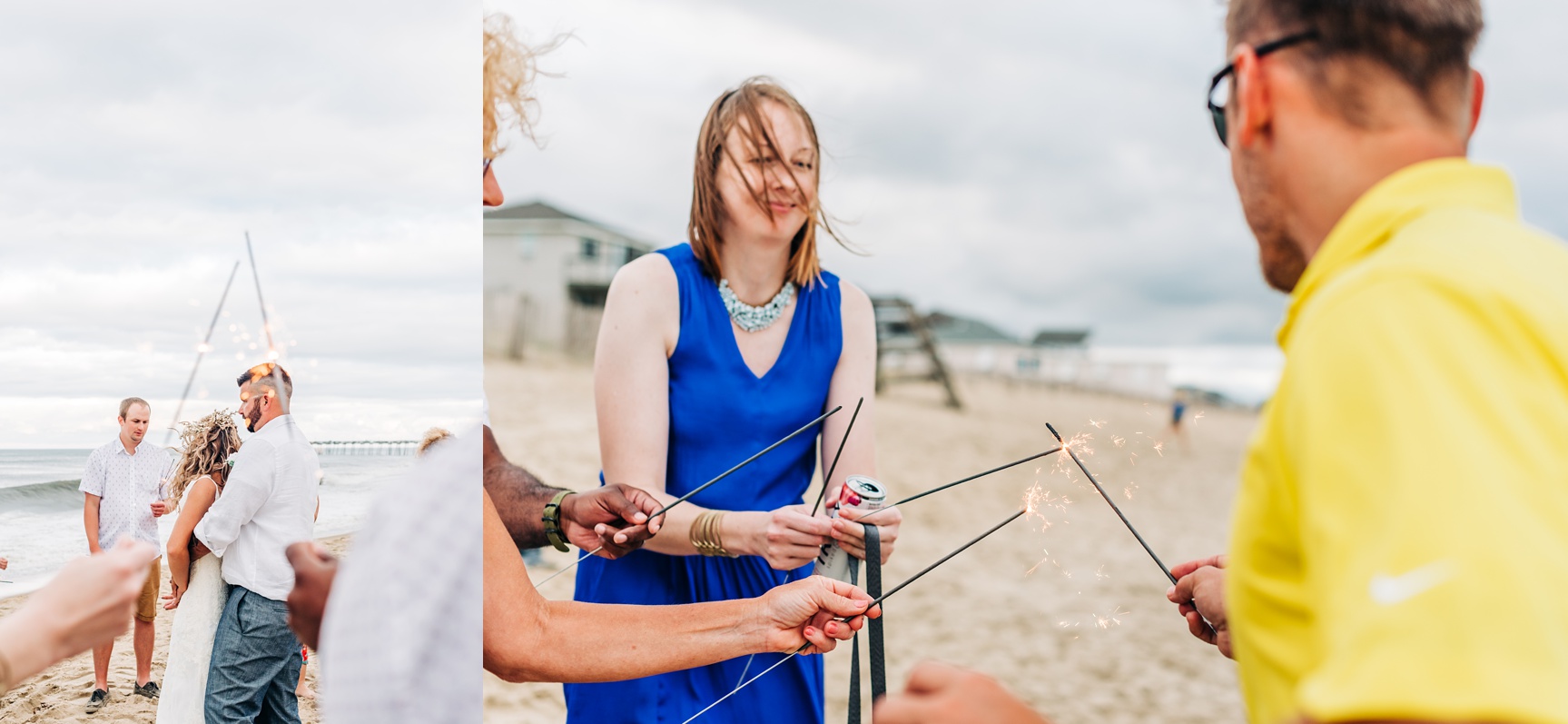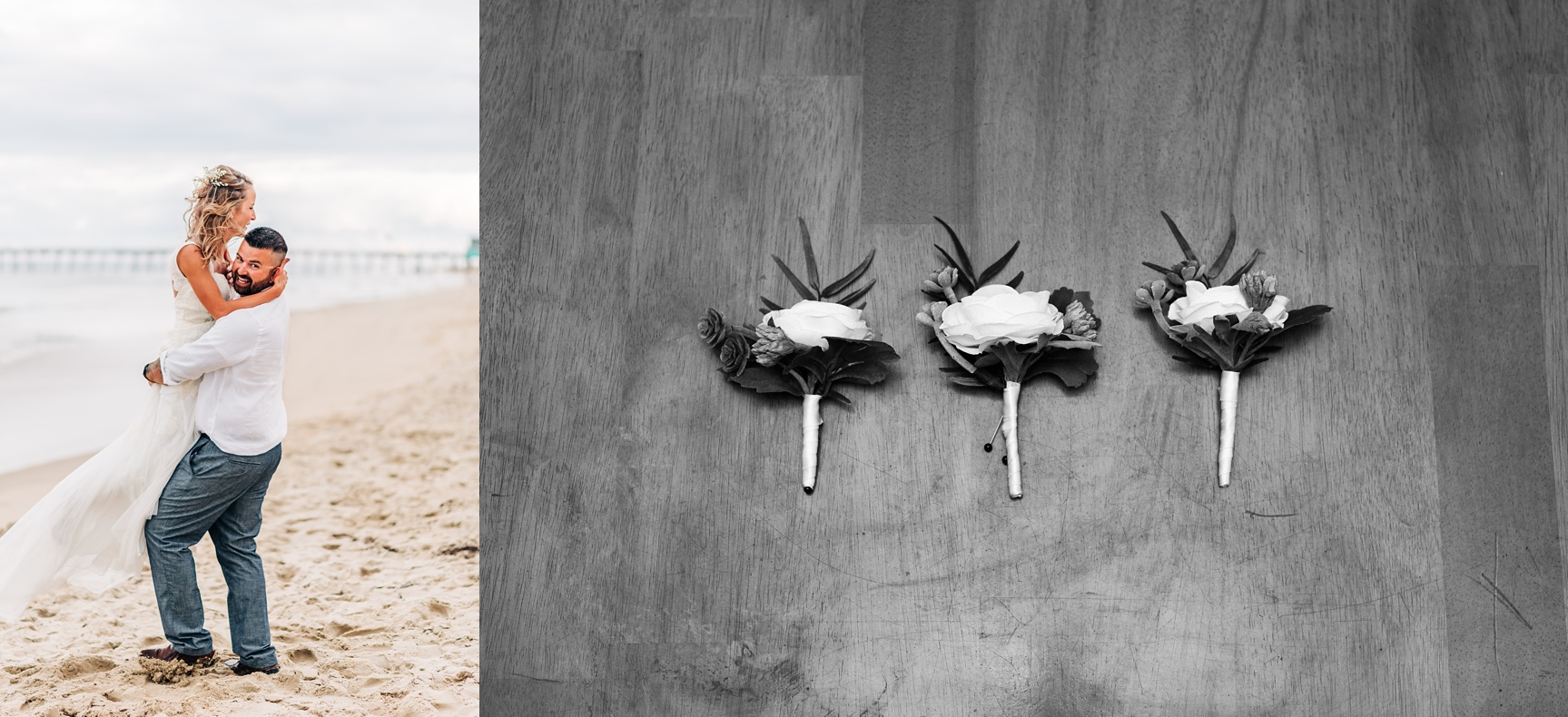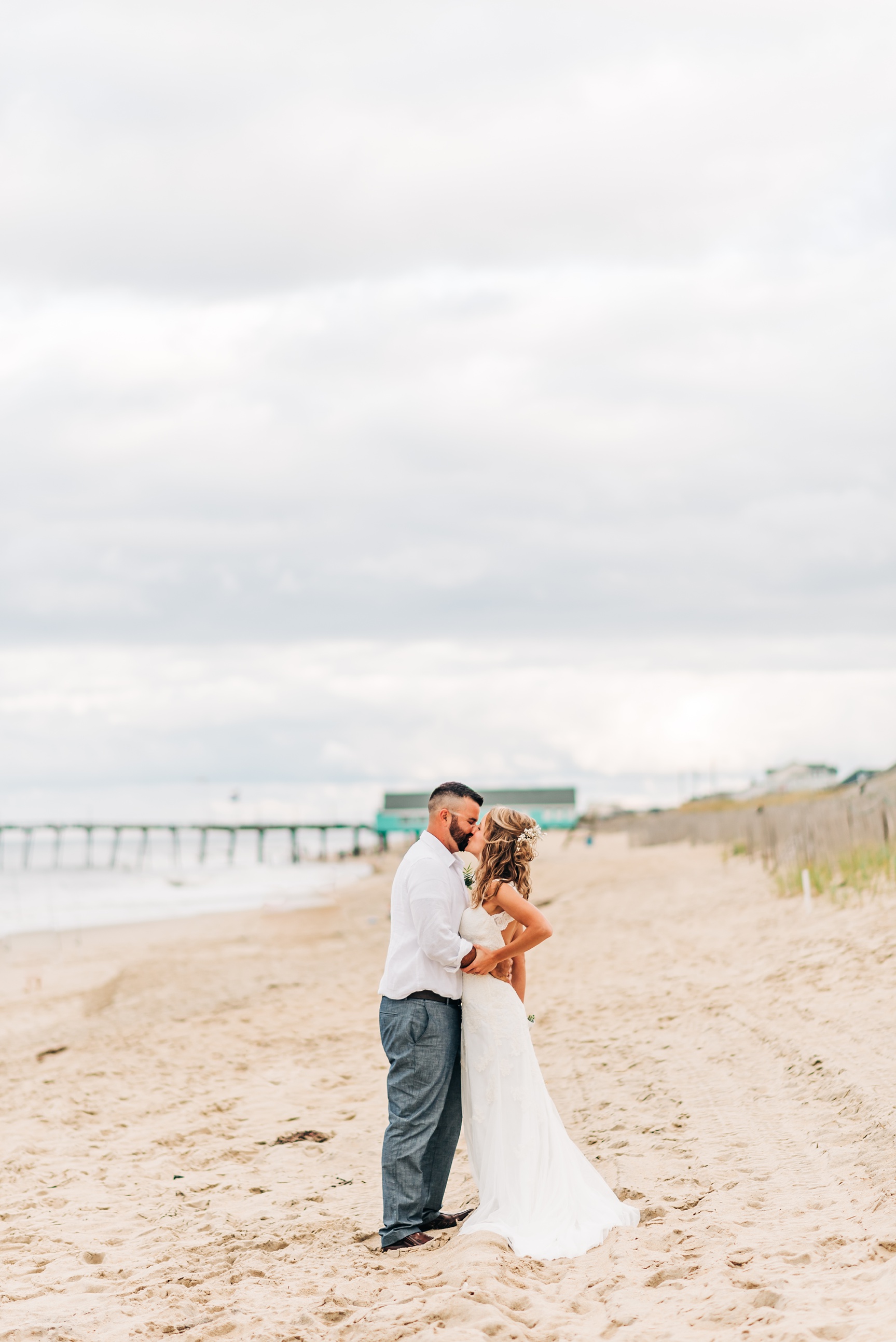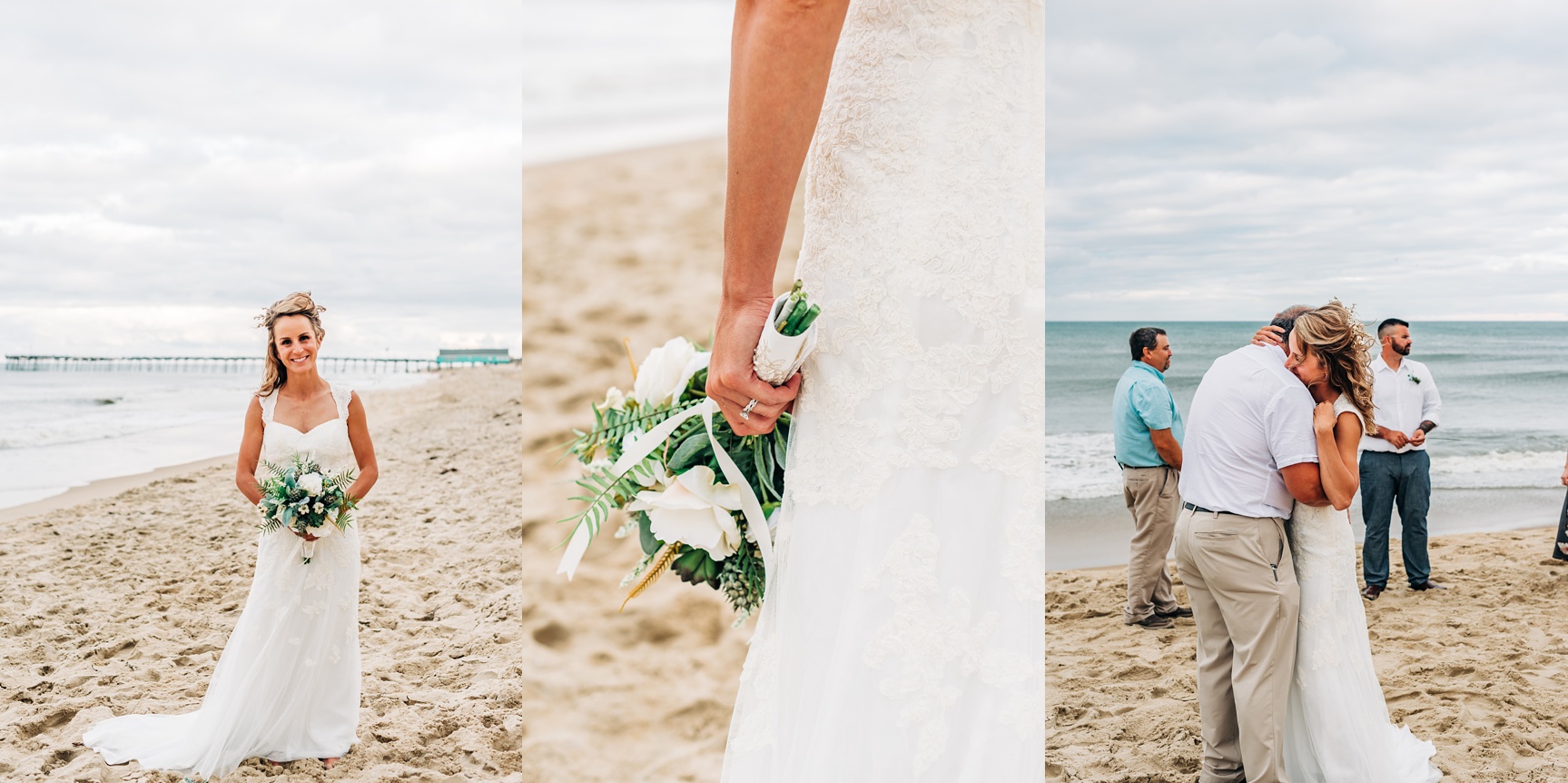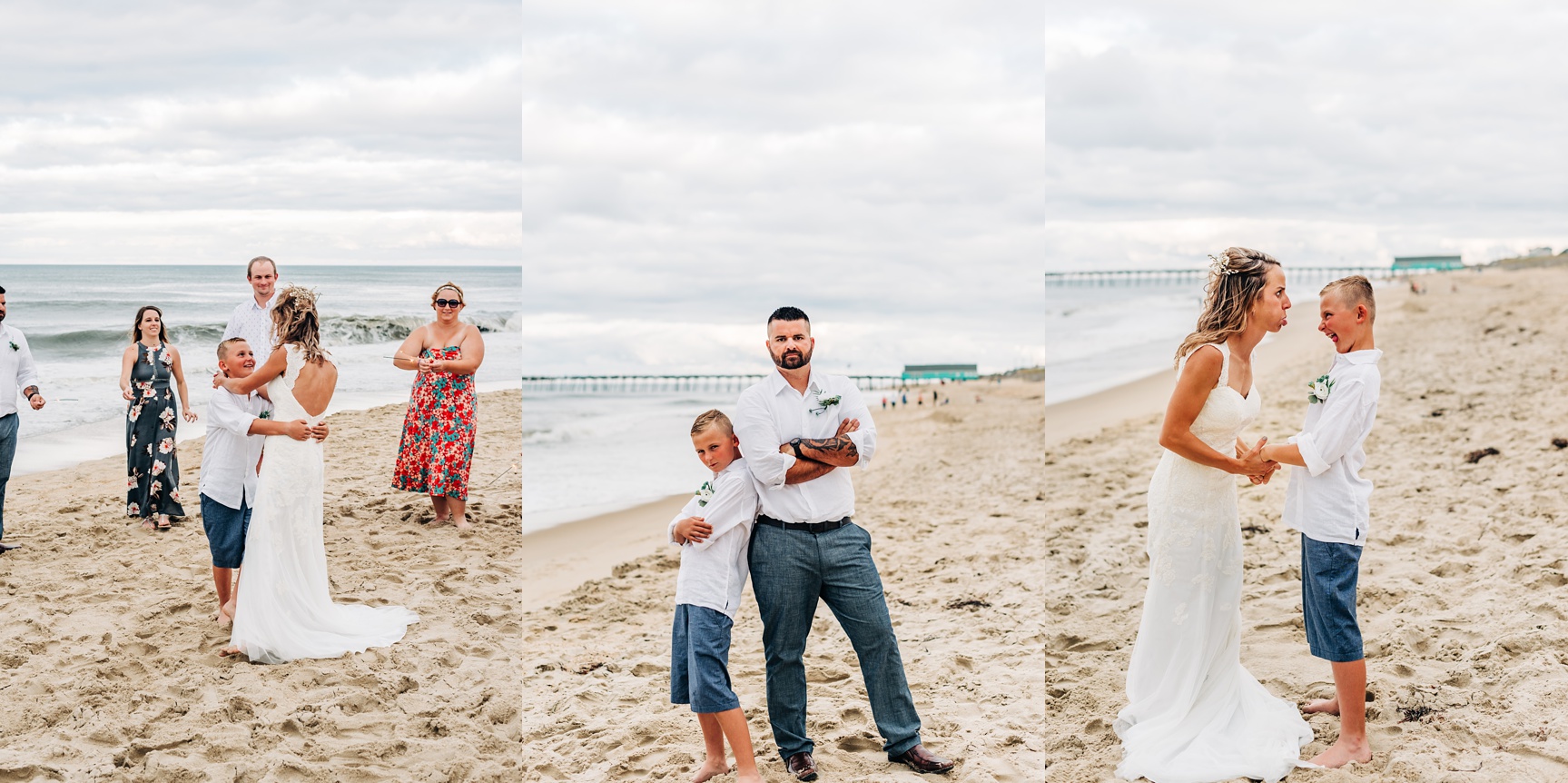 DeLine Photography is an East Coast wedding photographer located in the Outer Banks North Carolina also specializing in weddings, elopements, senior portraits, fashion and more and is available for travel to Virginia, and the East Coast